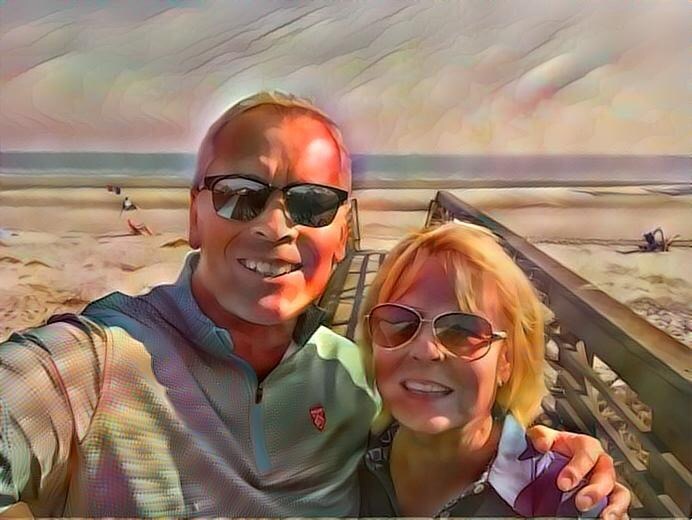 The 7 Steps to Buying a Resort Home

1. Make a decision
The 7 steps to buying a resort home is actually a bigger item than you might think. Let's say you grew up and raised your children in Cleveland. Your elderly parents are still in the area. Do you want to buy a 2nd home or relocate to a new area? I have seen many couples really struggle with this decision. But here is what I saw. They were sitting at the table with me at the moment of truth, deciding if this is what they really wanted. They simply had not thought it through. Things will go better if you discuss this before you start looking. Assume you are going to find what you want on your trip.
2. Create a list of things important to you
Let's face it guys, it's the woman who really needs to be happy. Us guys can play golf anywhere, but we need to keep the woman happy. We discussed this over and over in our meetings when selling resort property. We even went to so far as to put the woman in the front seat of the car! With this in mind, you need to make a list of important things you are looking for. Health care, culture, events, location to family, amenities and anything else you might be thinking about. As we always said, there is more to life than just playing golf everyday. Taxes–I have had customers take me to their car and show me a 250 page bound research manual on choosing an area. Wrong—that guy will never buy! Taxes are important to consider, but don't obsess over taxes.
3. Choose an area of the country
Here is the breakdown on the areas of the country where couples would look. They really didn't cross over to much. If they choose Florida for example, we didn't see them looking at communities in NorthCarolina. The areas to consider are as follows: The Carolina's, Florida, Colorado, Arizona and California. The Carolina's can be broken down into two groups. The mountains and the coastal areas. It's funny, when I worked in North Carolina I rarely saw a couple who was interested in Florida, and visa versa. If you want seasons, but mild season stick to the Carolinas. It is even cold in Florida, but if you go below Melbourne Florida, chances are the weather will not be freezing. Take your time and think about what is important to you.
4. Visit the master planned communities
All right we have 3 items down and we haven't even left the house yet! Most of the luxury communities in the market today offer a package of some kind. Take advantage to this and visit. You can get an excellent overview and a feel for what you may like. A key point would be to visit where one of your friends has already bought. Like minded people will tend to stay together. The sales team will not put a lot of pressure on you to buy at the nicer luxury communities. If you are visiting lower end communities with regard to price you may run into a high pressure sales guy.
5. Dive into the lifestyle
Once there, it is very important to do as much as you can. Play golf, go fishing, have dinner at their restaurant. How are the grounds maintained? According to survey's, the landscaping is the number one factor in choosing a community. Talk with members who are walking around (without the salesmen around). Ask question's get a feel for the place. Look for some dirt; but beware, everyplace has dirt! Trust me, if you stay 2 nights in a community and you really explore, you will find out if it is for you!
6. Drill down for the best values
We seem to be coming out of the real estate slump. I have spoken to several builders in the area and they are telling me business is pretty good. The salesman who is showing you around is probably trying to sell you developer property. If you are dealing with resales he is probably showing you his listings. If none of the above, he could be showing something where he will earn more commission somehow. I'm not saying this is true all of the time, but it happens a lot. You need to ask hard questions and drill down. Go for less maintenance and an easy lifestyle. How are building costs? Obtaining a general real estate agent on the side is not going to help you because they might not know the community, and they are most likely going to show you their listings. A Buyer's Broker will be different though. Look for the hidden gems. They are there!
7. Pull the trigger
If you really like what you see and you have considered the 7 steps to buying, then buy it! Everyone has buyers remorse. Don't start thinking you should rent for a while. Bad choice. Renters are never really accepted as part of the community. Be a home owner. Buy a lot, that is a great way to get your "toe in the water". Don't start to think if you come back at another time, there will be better deals. You will miss the chance and end up in another area or community. Always remember this. There is no prefect place. If you do your homework you will find what is right for you. Finally, enjoy the process!!