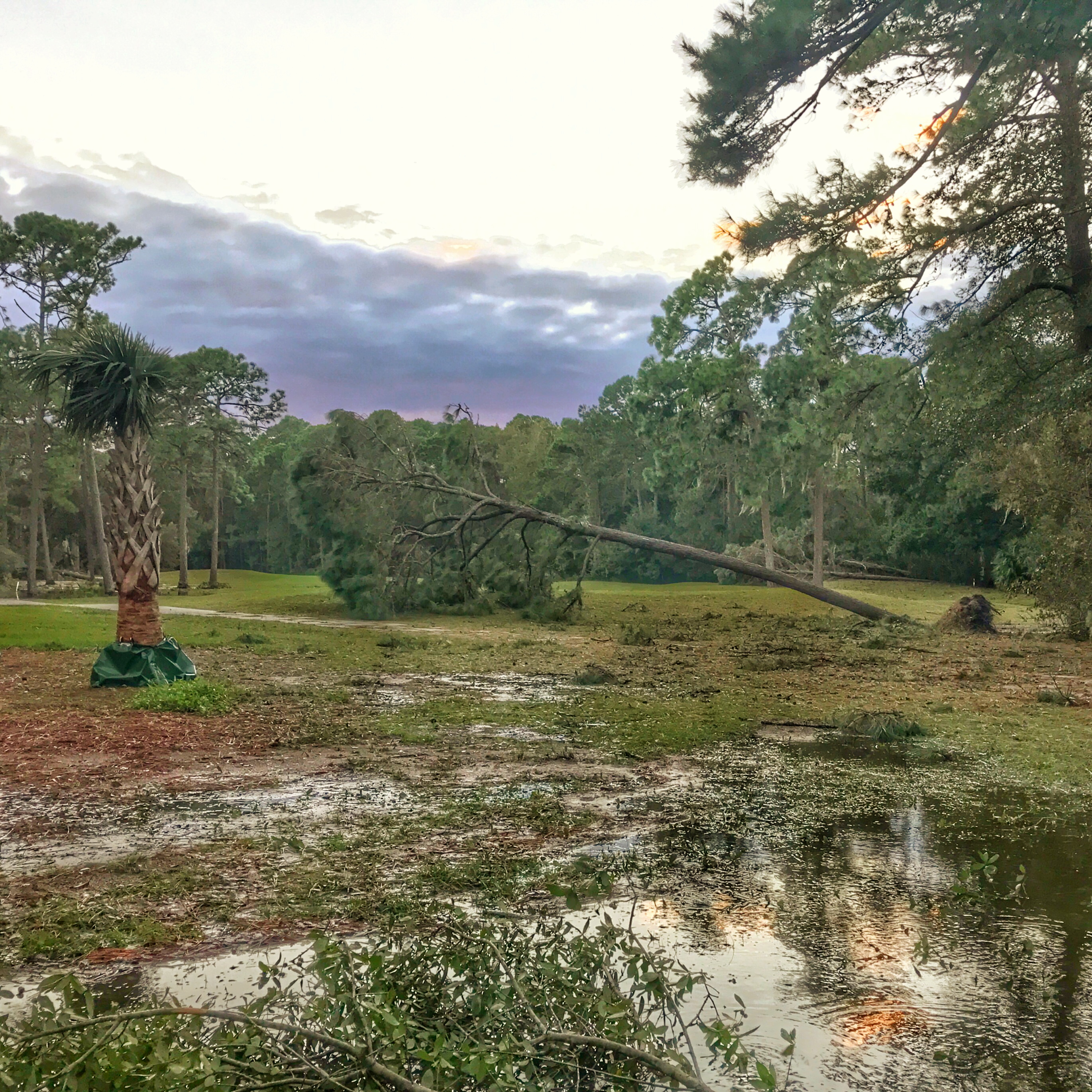 Hurricane Matthew is gone!
I did a lot of driving around the last couple of days. I have driven on Hilton Head Island, Colleton River, Belfair, Berkeley Hall and Bluffton in general. I am happy to say the mess that Hurricane Matthew left behind is gone for the most part. You can still see piles of debris in certain areas. Sea Pines and Shipyard are still kind of messy but in total things look really good! They are saying here that 120,000 trees were knocked over and the debris would have filled Madison Square Garden 4 times!! Fortunately for us, Hilton Head is so densely populated with trees that not many would notice that things have been "cleared". Yes. It could have been worse.
My wife and I have been through many hurricanes through the years. Our first experience was Hurricane Hugo in 1989 on Hilton head Island. That monster was headed right for Hilton Head Island. At the last minute it turned and hit Charleston head on. We went up to look at the damage and it was bad! Real bad!!
In 2004 we lived in Vero Beach, and Hurricane Jeanne and Francis hit us with direct hits. All within 3 weeks of each other! I will never forget it! We evacuated and went to Orlando for Jeanne and Sarasota for Frances. It was one giant hassle to say the least. So we are kind of like old pros!
The night of Hurricane Matthew we decided to stay in our home in Moss Creek. VERY BAD IDEA!! Most people evacuated but we stayed. Hilton Head got hit the hardest according to the news here. Everything was fine as we slept that night. However, at around 4:00 AM the power went out and things changed! It got very violent outside. I could hear the wind swirling and we were very worried. My poor wife was scared to death! I figured if we could make it till around 8:00 AM we would be A-OK.
The thing I didn't count on were the tornadoes. Hundreds and hundreds of tornadoes! Small but deadly. We were very lucky to not have any real damage to our home. When we tell people that we stayed and weathered the storm they are shocked!
I will tell you this--WE WILL NEVER DO THAT AGAIN! There is just no need for it! Evacuate like everyone else! The one thing I can tell you about my experiences with Hurricanes is this......the storm has to hit you head-on to wipe you out! They are also VERY unpredictable and very dangerous. The last major Hurricane to hit the area hard was in 1893. It is very rare when it happens! Hopefully we won't see any more any time soon!!