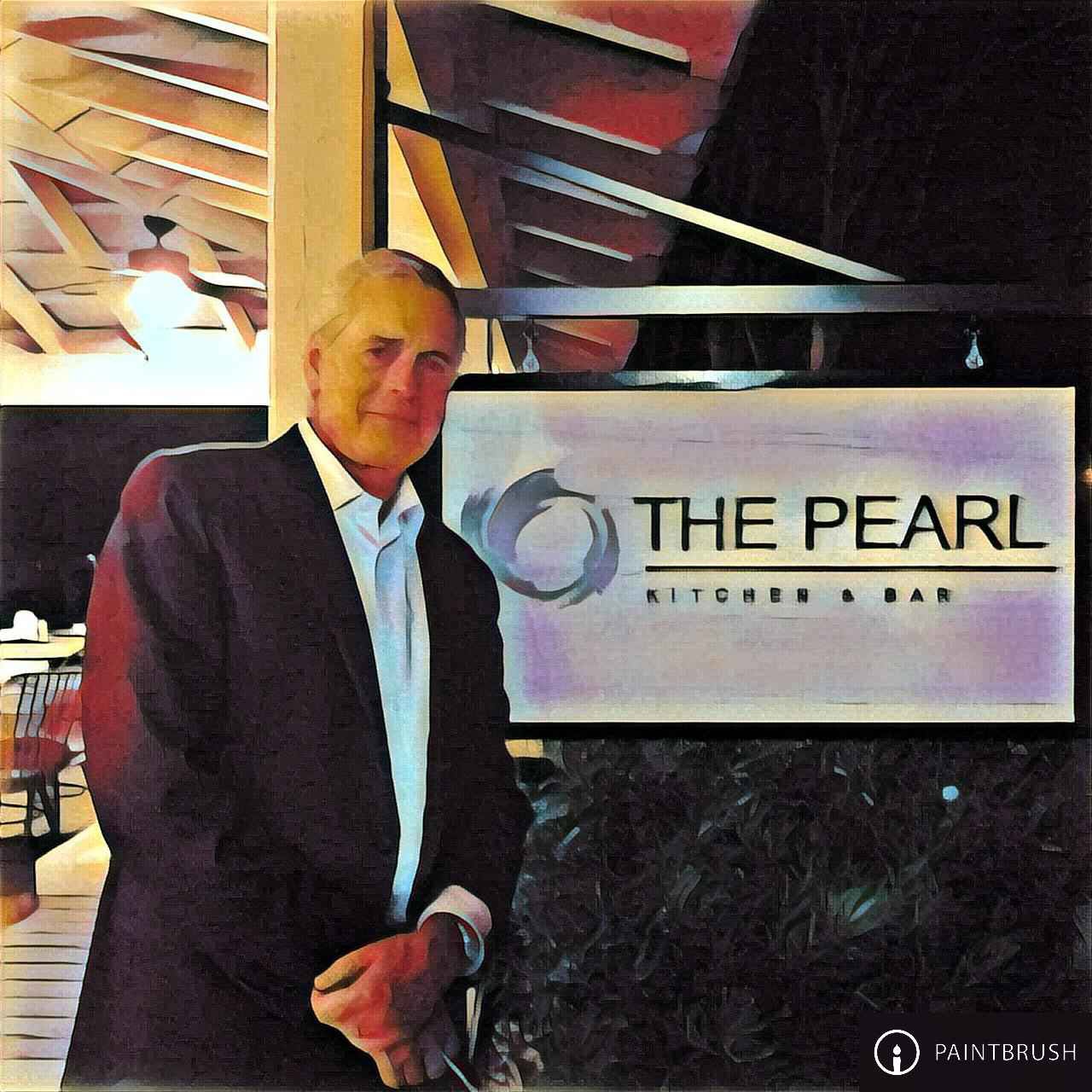 Learning Bluffton Real Estate
How do customers and prospects learn the different communities in Bluffton, South Carolina? We get clients that walk into our real estate office at Berkeley Hall all the time looking for specific real estate. Frankly, most are very confused. They don't have any idea that the Bluffton/Hilton Head market has over 100 communities to chose from. For purposes of this blog post I am going to concentrate on Bluffton because that is where I hang my hat (Berkeley Hall). I specialize in private communities in the Bluffton area. The Bluffton area real estate basically is in and around a triangle of main roads. Those roads are route #278 (Fording Island Road) running West from Hilton Head Island, route #170 (Okatie Highway) running South from the intersection of #278 and then route #46 (May River Road) running back East from #170. It is amazing the number of communities within the area of that triangle. The following is the breakdown of communities you might find around this triangle.
The Big Three Golf Communities
Berkeley Hall, Belfair and Colleton River. I call these three private communities in Bluffton the Big 3! Why? Because they are the cream of the crop and the most upscale with private clubs within the gates. The home pricing for the Big 3 start at $375,000 and goes as high as $4,000,000 in some cases.
All three are located on route 278 leading into Hilton Head. The Initiation Fee to join ranges from $15,000 to $20,000 and then you have annual dues of around $15,000 to $19,000 due each year.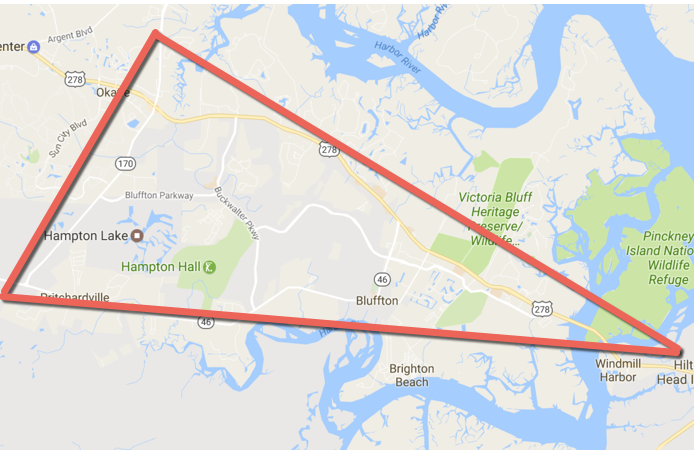 Also located along #278 are several other communities. Rose Hill is an older community that represents value because of what it offers. Rose Hill has the best Equestrian Center in the area. The Crescent and Island West are both close to each other. Both of these communities have golf courses that are managed under the Brown Company umbrella. Brown manages many golf course here in the Lowcountry. Pay an annual fee and you can play golf anywhere you like, within their courses. The eastern tip of the triangle is a private community called Moss Creek. This is where we live. Great spot! Touted as the best value in the Lowcountry. Two Tom Fazio golf courses, an Equestrian center, Tennis Center, Marina, Fitness Center and Pool. Oh yes, and a great Clubhouse. Sorry.....had to give Moss Creek a little copy and a plug!
Within the center of the triangle are two really great communities called Hampton Hall and Hampton Lake. The Hall one has golf, Lake one has boating. The same developer developed Colleton River, Belfair, Berkeley Hall, Hampton Hall and Hampton lake. Homes range from $375,000 to over $1,000,000.
Along the western side of the triangle, or along #170, lies many new builder communities. Builders like DR Horton, Village Park Homes and KHovnanian have very nice communities here. Pricing in these areas range from $200,000 - $500,000. Most of it is in new construction. All have fees associated with each neighborhood.
We do have three communities outside the triangle and they are what I would call "Sporting Club Communities": Palmetto Bluff, Oldfield and Spring Island. Palmetto Bluff is the largest with 20,000 acres, then comes Spring Island which is a bout 3,500 acres. Oldfield is smaller and was developed by the developers of Palmetto Bluff, Crescent Communities. Palmetto Bluff is selling a lot of property! They also have a new Montage Hotel there. What is nice about Palmetto Bluff is the fact that they have different levels of membership. You don't have to join an expensive golf club just to live there.
In 2016 Bluffton had 2,114 real estate transactions close for a volume of $1,332,728,574. That number is a B, as in Billion.
I certainly would recommend a professional Realtor to help you navigate through the Bluffton real estate. If you would like additional information on the Bluffton Pricing and Fees please email me and I will send you my FREE eBook which breaks everything down for you in Bluffton.
THE PLACE TO BE! BLUFFTON!