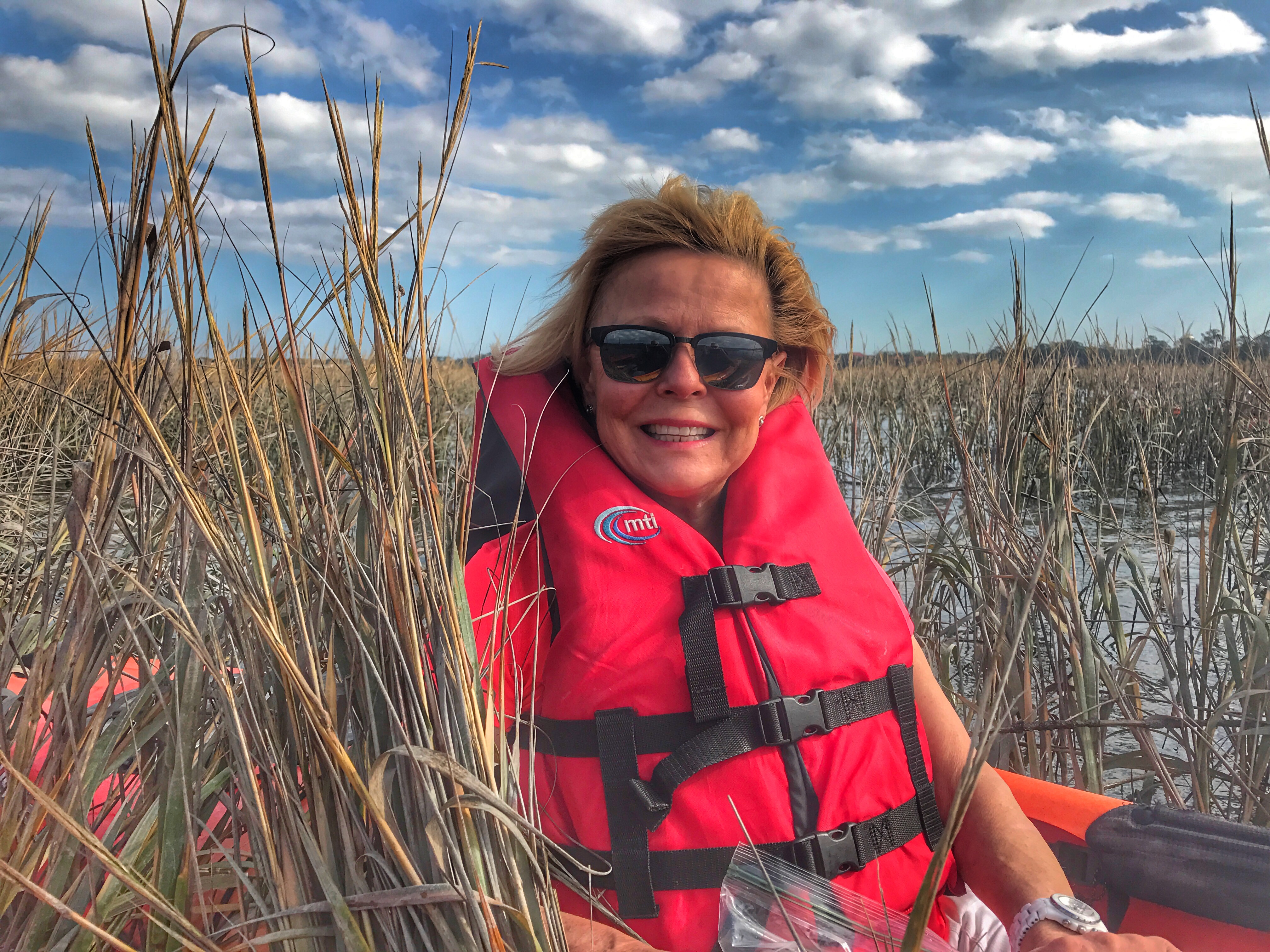 Moss Creek - The Best Club Value in the Lowcountry
When you compare private golf communities in the Bluffton area you have to put Moss Creek near the top of the list as having the best value. I look at real estate everyday. If I'm not showing property then I'm previewing homes and homesites to see what might be new on the market. If someone is looking for a private golf club in the Bluffton market they are probably going to look at Berkeley Hall, Belfair, Colleton River and Hampton Hall. I'm certainly not knocking any of the above, all I am saying is that Moss Creek is a very good value. My clients like different golf communities for different reasons. It just gets down to what are you looking for?
Moss Creek began in 1973. So, you will find older homes in the community. Very similar in style to Hilton Head Plantation. Moss Creek also has newer homes. Full discloser here——My wife and I live in Moss Creek and we really enjoy everything it has to offer! There are over 50 in-house clubs and related interest groups that keep everyone very busy. Friday night happy hour is a must!
We actually stayed through Hurricane Matthew in October 2016 when there was a mandatory evacuation. We witnessed Moss Creek's finest hour. They were right on it! The clean-up went very smoothly! The power was not off very long and they had their own water storage tower which came in very handy! They clearly had a plan.
The location? Wow, is all I have to say. When you leave Moss Creek you can turn right and be in downtown Bluffton in minutes. If you turn left the bridge to Hilton Head is right there!
There really isn't much of a comparison because of the package Moss Creek offers and at what price. Consider the following amenities in Moss Creek:
Two private Tom Fazio golf courses
Enough said!
A Deepwater Marina
Inter Coastal Water Way access via Mackay Creek and the Colleton River
Wet and dry slips
Kayak Storage
Deepwater ramp
Fitness Center
State-of-the-art equipment
Personal Trainers
Yoga, Pilates, Circuit Training, Spinning, Water Aerobics and more
Great water and marsh views while you workout
Waterfront Pools
Heated pools, lap pools, family and kiddie areas
Tennis Center
7 Fast dry Hair-Tru Courts
Pro Shop
Clubhouse
14,000 sq. Ft. Member Clubhouse with casual and formal dining.
Locker Rooms
Fully equipped Golf Shop
A Veranda overlooking the Marsh
Equestrian Center
Board your horse there and enjoy riding and jumping
Nature Galore
36-acre Blue Heron Sanctuary and 11-acre Fording Island Preserve
5 Fishing docks and 3 miles of walking/biking trails
THE MARSH. Need I say more.
2017 Association Fees
When you buy property at Moss Creek you are required to join the "Club". Moss Creek has a one time "Membership Fee" of $23,000. The membership includes the property owner, spouse and children under the age of 22. The annual fee for a home (improved property) is $5,334 and for a homesite (unimproved) is $4,416. This fee includes social membership to the club, use of the pools, fitness center, leisure trails, fishing docks, dog park and wildlife sanctuaries.
The 2017 Activity Fee:
One of the great things about Moss Creek is the OPTIONAL Activity Fee. If you pay an additional $1,000 you will have complete access to
Unlimited golf
Unlimited range
Unlimited tennis court play
Unlimited deepwater boat launch
1 wet or dry boat/RV storage slip
The Real Estate Pricing
Homes listed for sale in Moss Creek:
$219,000 - $1,800,000
Homesites listed for sale in Moss Creek
$25,000 - $275,000
Below are the 2016 sales compiled by the Hilton Head MLS!