Restaurants We Like in the Hilton Head Area
Last week my wife and I went to a wonderful restaurant in Hilton Head. It was our 35th wedding anniversary and we wanted to make it special. My wife is a real foodie and I guess that makes me one also. We do eat in the local Hilton Head and Bluffton restaurants but we like to go off the beaten path. I'm not against tourist at all because they make Hilton Head go in a big way. I just don't want to eat in some of the crowded places where everyone is. So.....just know when I put a blog post out, the restaurant is great and I will describe it to the best of my ability. I like to inform my clients of these places. I guess you could say, it's added value!!
THE SAGE ROOM
The Sage Room is tough to find! We drove around in circles for a while with our GPS in hand. It's still tough to find! Once we found it, you couldn't miss it because of all the cars out front. Once inside we found it to be a different "local place". It just had that nice warm feeling. The entire staff was very professional and our waitress had been there three years. She told us she was "junior" at The Sage Room. Our waitress knew that menu backwards and forwards. I also noticed that the staff all had a kind of confidence about the food they served. They weren't cocky, just confident. The food was amazing and we just loved it! Reservations are a must! Request to sit at the Chefs Table!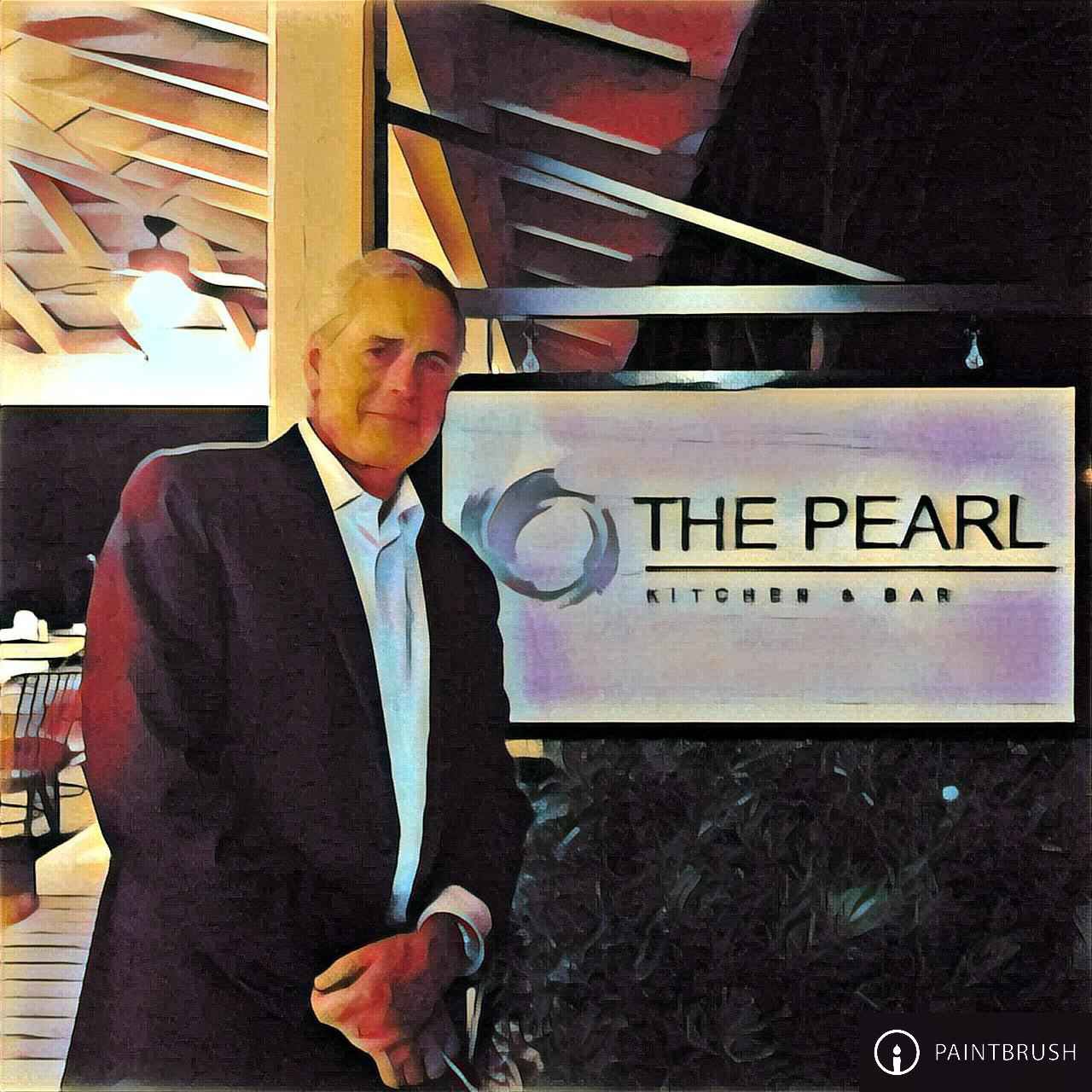 THE PEARL
The Pearl is a great spot in Bluffton. It is just down the street from the Old Town Bluffton area on Calhoun St. Several people recommended the restaurant to us and we have been there a couple of times. We have not been disappointed. Both times the place was jammed with people and it was happening! A real hot spot! Again, you should have reservations! Highly recommend.
THE LUCKY ROOSTER
The Lucky Rooster was recommend to us by a good friend who has been a local Realtor for over 35 years in Hilton Head. Like they say at the restaurant, it is an American Bistro with a Southern Soul! The food is local and regional farms and is very good! Whenever we go there I can tell that a lot of locals are eating there. That's always a good sign.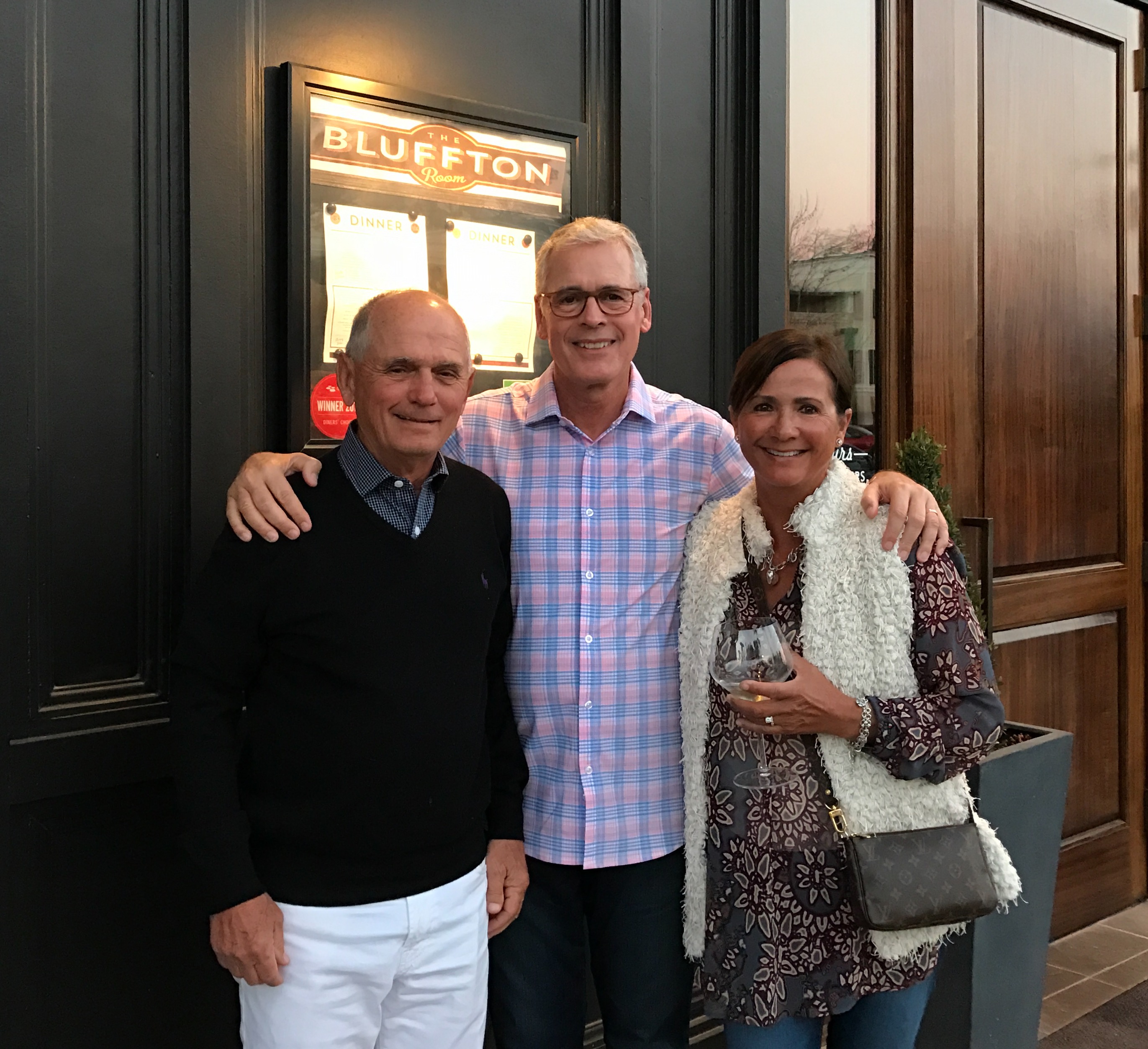 THE BLUFFTON ROOM
The Bluffton Room is in the heart of Old Town Bluffton. The picture above is with a very good client just outside the front door of The Bluffton Room. One of the great things about The Bluffton Room is the great bar they have there. It is just plain fun to sit in the outside bar and watch people walk by. Great food and great location in Bluffton!
THE COTTAGE
The Cottage is a fabulous place for breakfast or lunch. Located in the heart of the Bluffton gallery area, it is super casual with excellent choices for breakfast and lunch. Sit outside on a nice day and watch all the strollers as they go in and out of the artists galleries. Enjoy!
ZOES KITCHEN
Zoes is something you won't find on anyones best restaurant list. It's not that it's not good. Because it is REALLY good. Zoes is a chain and it is "fast food". I don't eat fast food. Zoes is different! Everything is very fresh and everything is very good. Trust me on this one. It is located on #278 as you are driving into Hilton Head. It is located in the Tanger Outlets. You can see it as you drive by. If you need something quick just to stop and eat, you will see I speak the truth!
FARM
FARM is a new and excellent farm to table restaurant in downtown Bluffton. It is locally owned and use only local and fresh food. We went for lunch the other day and will certainly be back for dinner. The atmosphere, music and food were perfect! It is a small restaurant and dinner reservations are a must. Lunch is first come first served so get there early if going for lunch. I can not rave enough about this local establishment. It is a must try!
FISHCAMP ON BROAD CREEK
FISHCAMP is the place to go to feel you are on vacation in all the best ways! It is located off the beaten track, so to speak, directly on Broad Creek. Food is delicious, and the atmosphere is casual and the views are spectacular. When my wife and I had lunch there last week I had the Shrimp and Polenta which was out of this world. Imagine Smoked Cajun shrimp, fried green tomato, peppers and country ham over sharp cheddar cheese polenta all seasoned to perfection! After lunch we had a nice long walk on the dock and actually could have caught a boat to Daufuskie for the afternoon. Nice!
JAVA BURRITO
JAVA BURRITO. All I can say is WOW! Build-your-own burritos alongside organic coffee drinks ~ Yes please! Located in the Wexford shopping area, this is the place to go. Offering fresh organic and local foods this is the hottest spot in town. The "Burrito Bar" is spectacular, offering protein options that are humanly raised, cage free and grass fed, accompanied by organic locally sourced in-season vegetables. Finish it up with an Affogato. Perfection!