The Crescent in Bluffton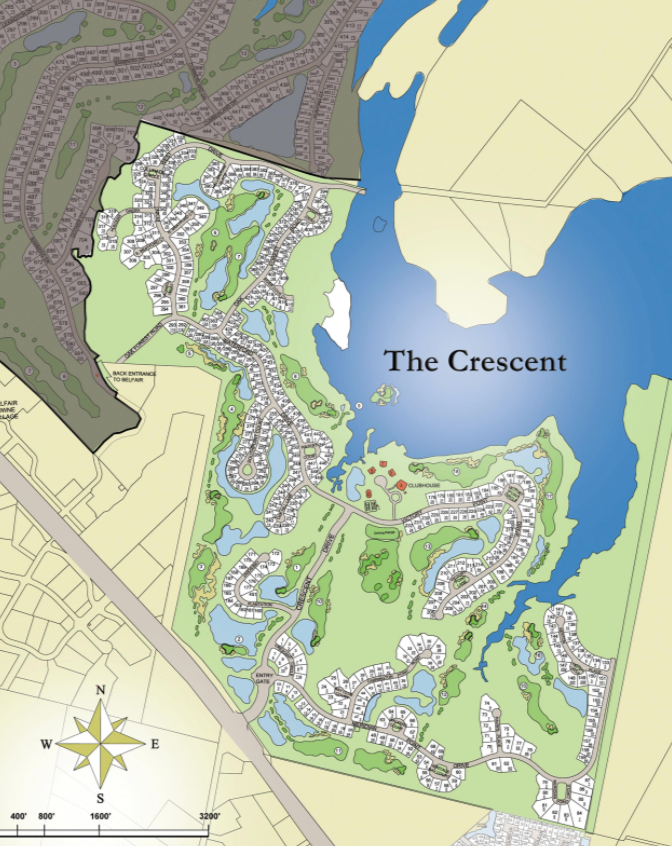 The Crescent is a great place to live without the high fees!
The Crescent Community is right in the middle of everything in Bluffton, South Carolina. The property is located on #278 very close to Belfair Plantation. The first homeowners actually moved in during 1999. The Crescent is a 540 acre gated residential golf community with about 400 homes built. The Colleton River borders the property to the north and makes for a scenic golf experience. There is an Arnold Palmer golf course right on the property. It is called The Crescent Pointe Golf Club. It's actually the only Arnold Palmer golf course in the area that is public. The golf course is under the direction of Brown Golf Management.

The Crescent also has a Golf Clubhouse and a Swim and Fitness Center reserved exclusively for owners. Membership in the Golf Club is optional because of Brown Golf Management. Brown Golf manages seven local area golf courses. With the golf being optional, this gives the home owners very low annual fees. The current home owner fees are $1,230 per year.

If you live in The Crescent you are about 3 minutes to Kroger, 7 minutes to downtown Bluffton and 20 minutes to the beaches of Hilton Head. Mary Williams is a Charter One Realtor in my office. Mary lives in The Crescent with her husband Ron, and they tell me, "A lot of realtors would say that The Crescent is one of the best-kept secrets in Bluffton". I do know they love it there.

Based on July 2017 current listings, I gathered the latest information from the local MLS.
Current Homes Listed: $359,000 - $529,000
Homesites Listed (only 3): $60,000 - $78,000
Villas Listed (only 1): $299,000
Below are three homes for sale in The Crescent. Please feel to explore!
All in all, if you are looking for an affordable community that has security, a golf course and enjoys a great location, The Crescent could be your new home!