My Weekend in the Lowcountry!
When we have out of town guests visiting us from "Up North" we keep them moving! I had a few things happening here in mid-October, and it got hectic fast. October 15th was my wife's birthday, and a few days later my wife's sister and her husband visited us from Milwaukee (I would classify that as "Up North"). Busy, busy, busy!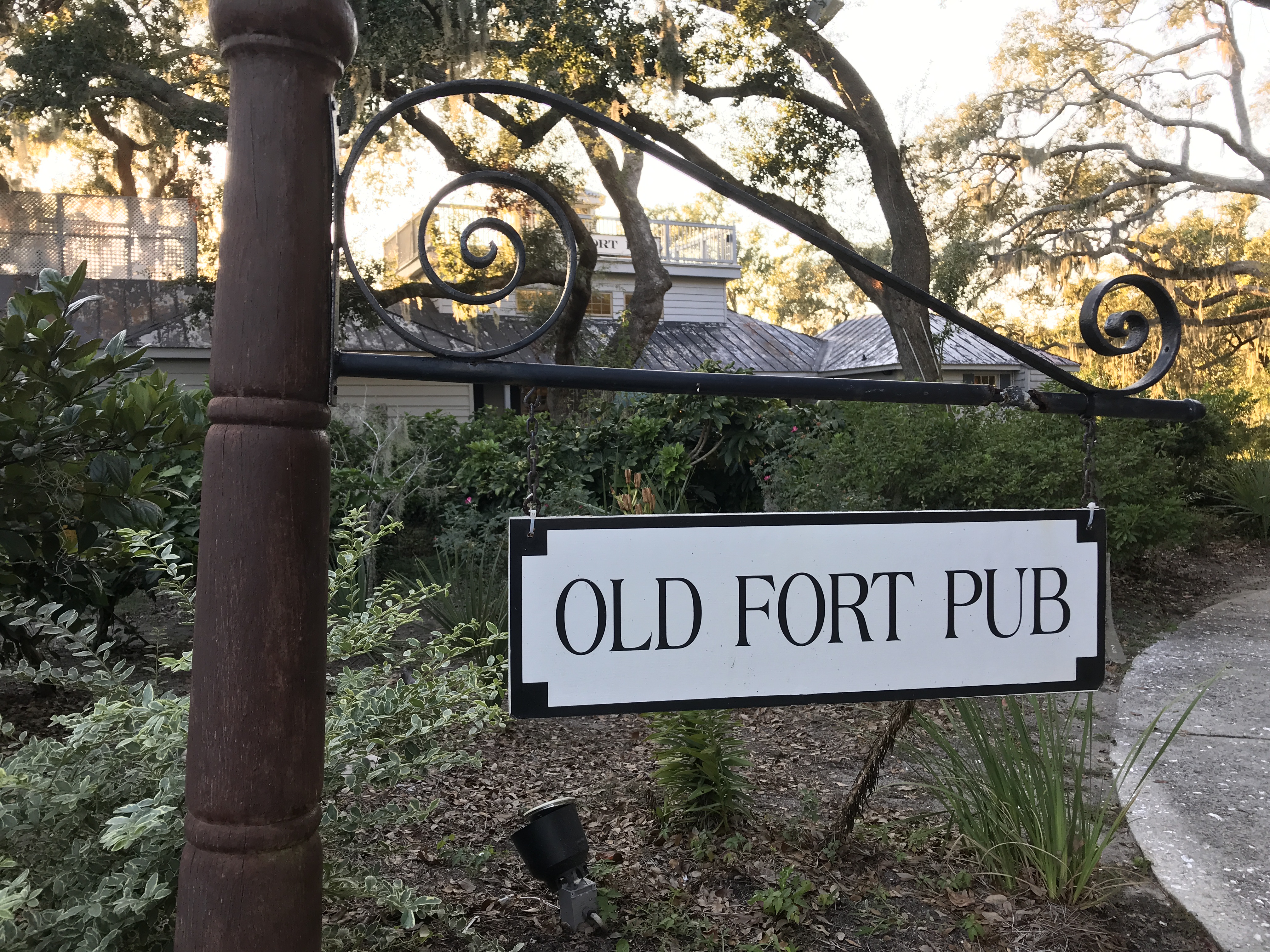 For my wife's birthday, I decided to take her to The Old Fort Pub. We have never been there through all these years. At one point we lived in Hilton Head Plantation. We still never went there.
I will say this; the view is tough to beat anywhere in the Hilton Head area. It is just beautiful! We first had a drink on the deck and then sat inside for dinner. That drink on the deck outside was excellent! Once we sat inside things didn't turn out so great. The food was so-so, and the service was not great. I don't think I will eat there again, but I would go back for a drink looking at the sunset! Let's just say The Old Fort Pub didn't make my Restaurant List. If you want my list, it is really good, but I don't let just any restaurant on my list.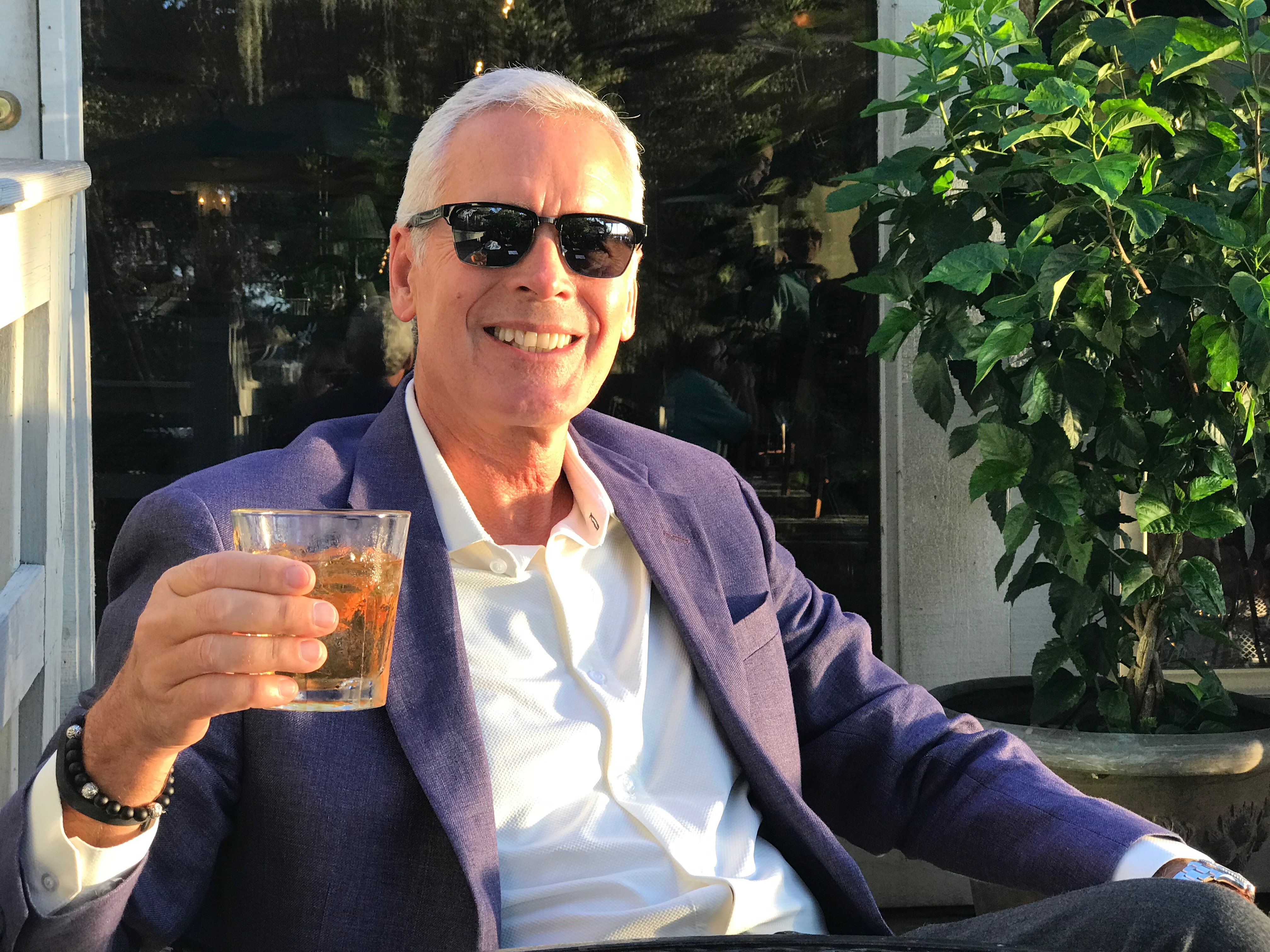 Kayaking on The May River
The next day we decided to Kayak on The May River. This was really fun. You go out with a guide for about two hours. The guide takes you along the river and in and out of hidden coves. It was a high tide so we could go further up into the cove.
Kayaking is a big deal here in the Lowcountry. We have done it before in Shelter Cove, and we had done it before at Moss Creek. We live in Moss Creek, and it's free if you live there. Love Moss Creek! Great exercise and you can really explore nature.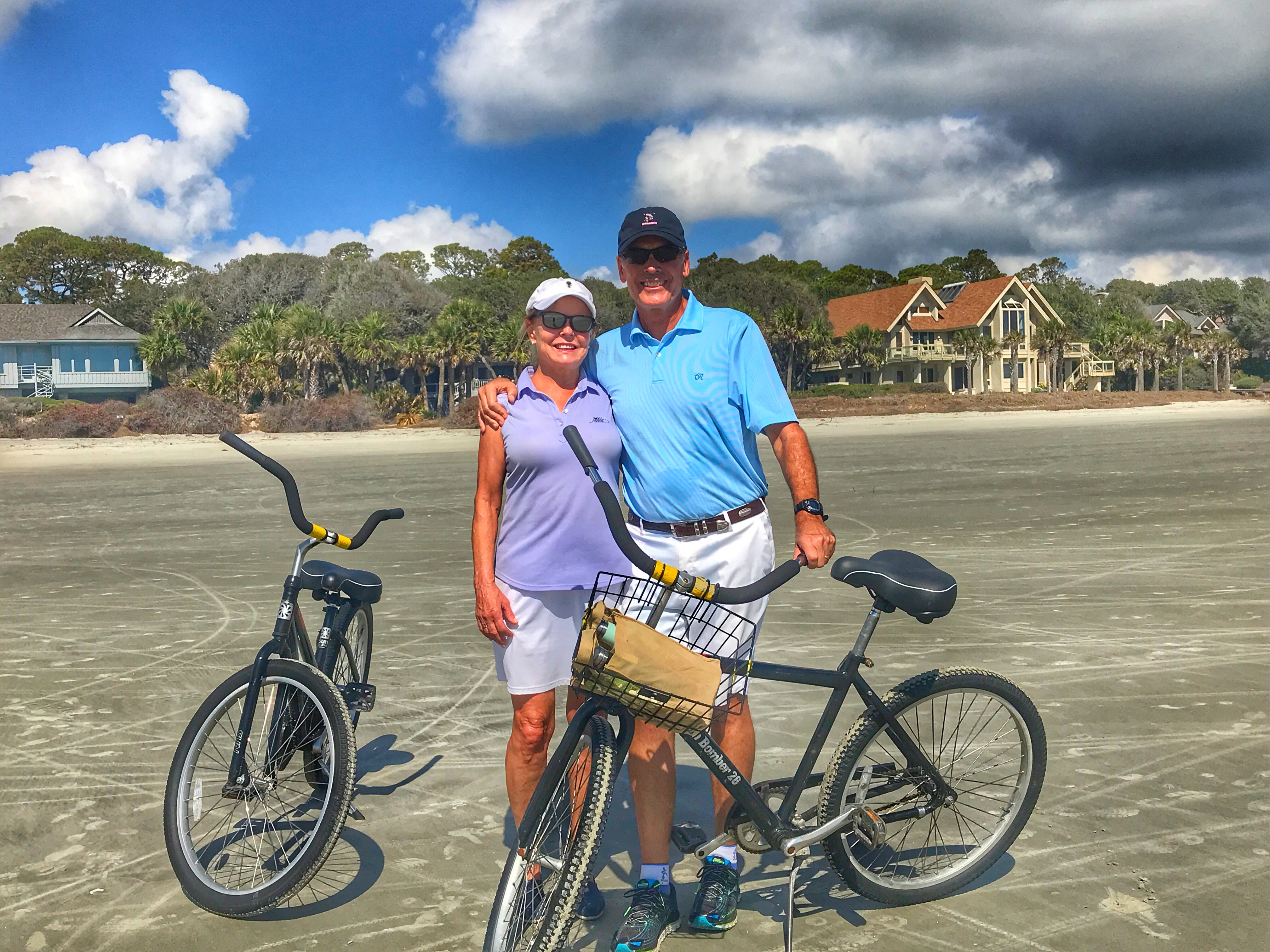 Biking in Sea Pines
Ok, by now I'm starting to get tired. We had to take them biking in Sea Pines. This really is great fun. If you are renting bikes the best way is to rent them from a place called Pedals. Pedals is near Coligny Plaza.
Simply rent the bike, ride down until you find an opening to the beach, then you can go all the way down to The Sea Pines Beach Club. This is a great spot to rest, take in some sun or get something to drink.
Once you are at The Beach Club, you can easily ride up to Harbour Town and have lunch if you want. We ate at The Quarter Deck. It was great.
A great day of exercise and fun.
I didn't have the energy, but The Bluffton Art & Seafood Festival was going on in downtown Bluffton. Bluffton is one of the busiest little towns I have ever seen. They always have something going on.
The family had a great time, everyone was tired though! Fall and Spring are two of the best times to visit the Lowcountry!