Things are BOOMING in the
Hilton Head Area!

I have seen this type of growth before in real estate. Back in 1993, I was selling properties in Naples Florida, and the expansion was unbelievable. Old Naples was a small quaint town that everyone seemed to love. All of the growth with new homes and golf developments were expanding north toward Bonita Springs. It was incredible. I learned a few things from that experience.

Number one, you can't stop the growth. Just adapt and enjoy it. When the word gets out about a good thing, people want in on it. Number two, the existing homes closer to the hub or town, or attraction seemed to increase in value if they were properly maintained. In other words, those who got in before things got super busy appeared to build equity in their property.
More than Golf in the Lowcountry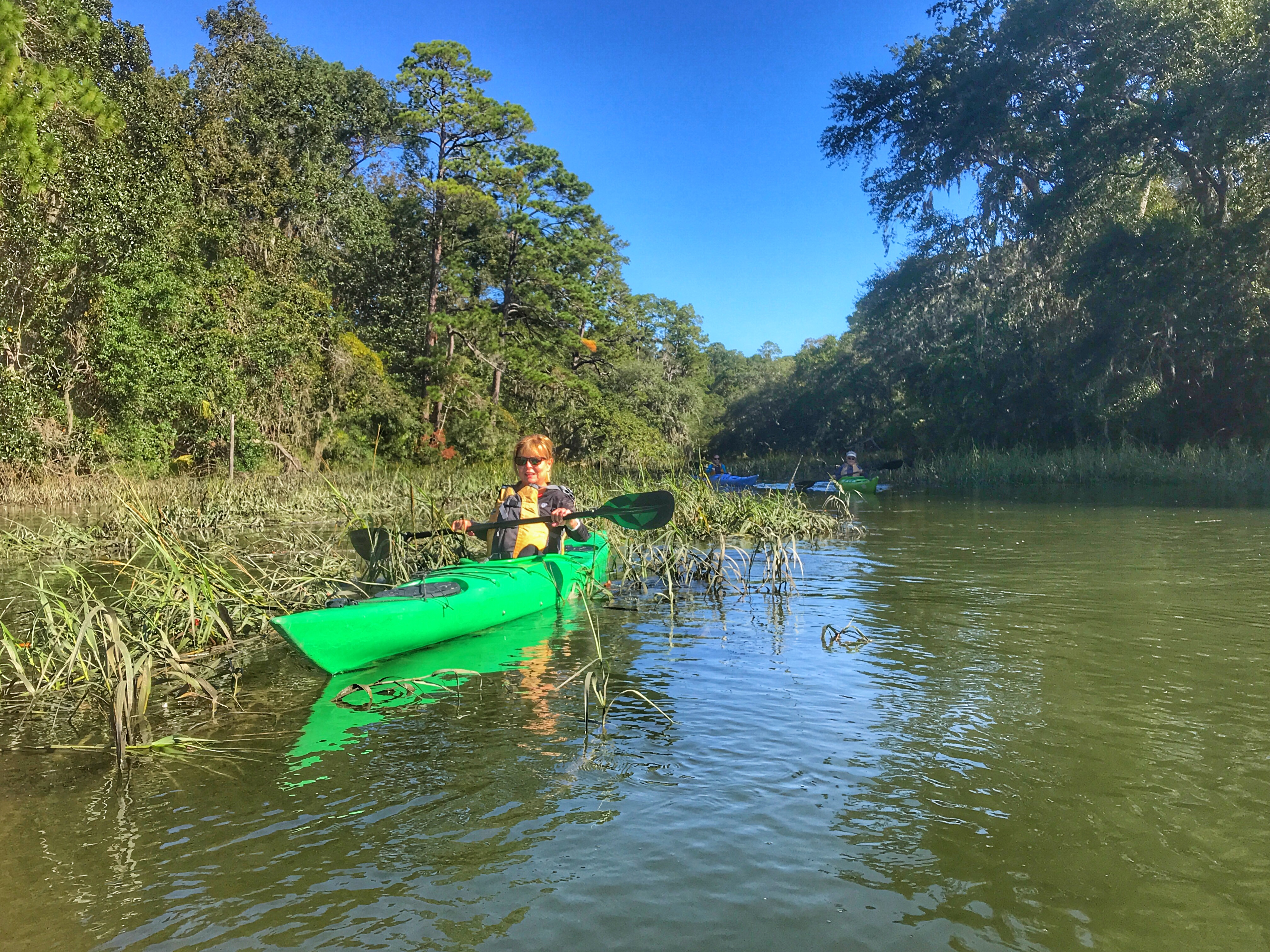 I am seeing the same thing happening to the Hilton Head-Bluffton area of South Carolina. It is an excellent area of the country. People have been coming here for years, and with today's growth, the baby boomers retiring and the avoidance of Florida, this is the "IT" area to live.

Sea Pines was the first planned community (1957) in the United States with restrictive covenants in place. That idea generated a whole new industry. People have been coming to Hilton Head since the 60's and loving it. Once everything was built out, the growth started in Bluffton. I was the Broker in Charge in Hilton Head Plantation in 1990, and the only developments in Bluffton were Rose Hill and Moss Creek. There wasn't a town of Bluffton per se. Just an area. Hilton Head was it!

In January of 1994, Del Webb Corporation announced that it was building it's first east coast retirement community in Bluffton. This new development would be called Sun City at Hilton Head. 8,000 homes with 15,000 new residents. The residents in Hilton Head were agast! That's not Hilton Head they said! They can't do that! That's 15 miles away from Hilton Head! Oh yes, they can, and they did. Pretty smart marketing move. That place used to be called McGarvey's Corner. A lonely dark corner that connected a two-lane road to Hilton Head, way back. Business is booming, and there are currently about 7,000 homes there, and people love it. It literally is a small city. Remember, you can't stop it! Just adapt and enjoy it. Understand with growth comes more shopping, services, restaurants and things like that. The Hilton Head area sold over 4,600 properties in 2017 according to the local MLS>

Bluffton began to expand. The upscale golf communities like Colleton River, Belfair and Berkeley Hall, were built because people wanted a beautiful golf club and a nice community to live in. Then came Hampton Hall and Hampton Lake. Things just kept going forward. Guess what? The prices began to go up also. Then came the CRASH in 2008. That certainly slowed things down, but we are back up and running with new developments and great communities. There are currently over 100 gated communities in the Hilton Head & Bluffton area.
Latitude Margaritaville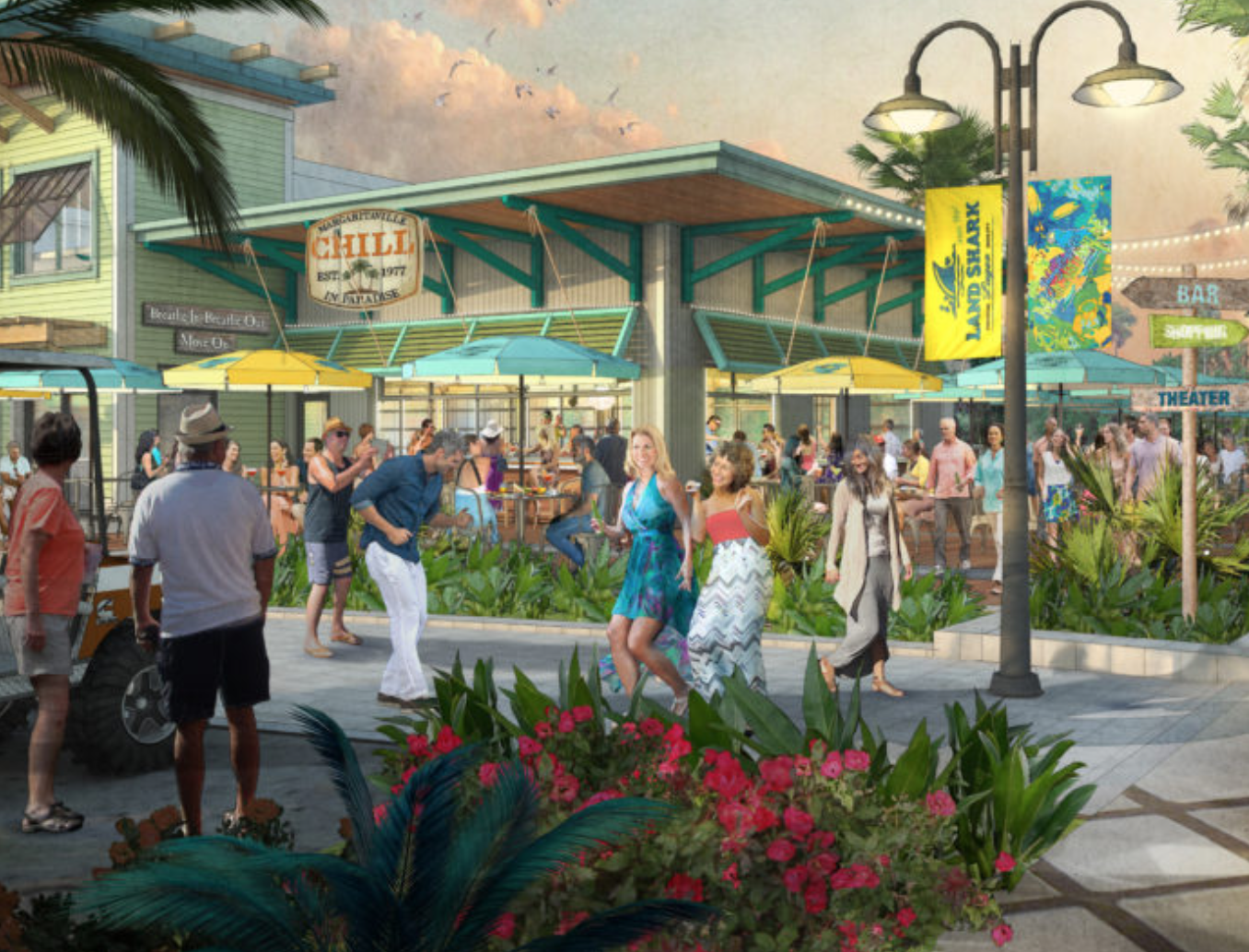 Last year Jimmy Buffett acquired about 2,739 acres across the street from Hilton Head Lakes. Hilton Head Lakes is the golf community with the large towers that you pass heading to Hilton Head just after to get off the interstate. The Jimmy Buffett community is named LATITUDE MARGARITAVILLE. The new 55-and-better community, built on the "no worries" tropical idea of Margaritaville, will sit on 2,739 acres and include a 72-acre site for a 290,000-square foot Margaritaville-inspired festive retail center. 3,000 homes beginning at $200,000. No golf courses and no worries! You know ole Jimmy; he can do more than sing. He is a pretty smart fella!

East Argent Developers
Now comes the next big thing! A company by the name of East Argent has announced a large residential and commercial development for Hardeeville South Carolina. Hardeeville is the area where you exit off of Interstate 95 to head toward Hilton Head. This new development will bring 20,000 new residents. There will be 9,500 new homes and apartments as well as 1.5 million sq. ft. of retail and office space. All of this will be built out by the year 2032.
The Jasper Ocean Terminal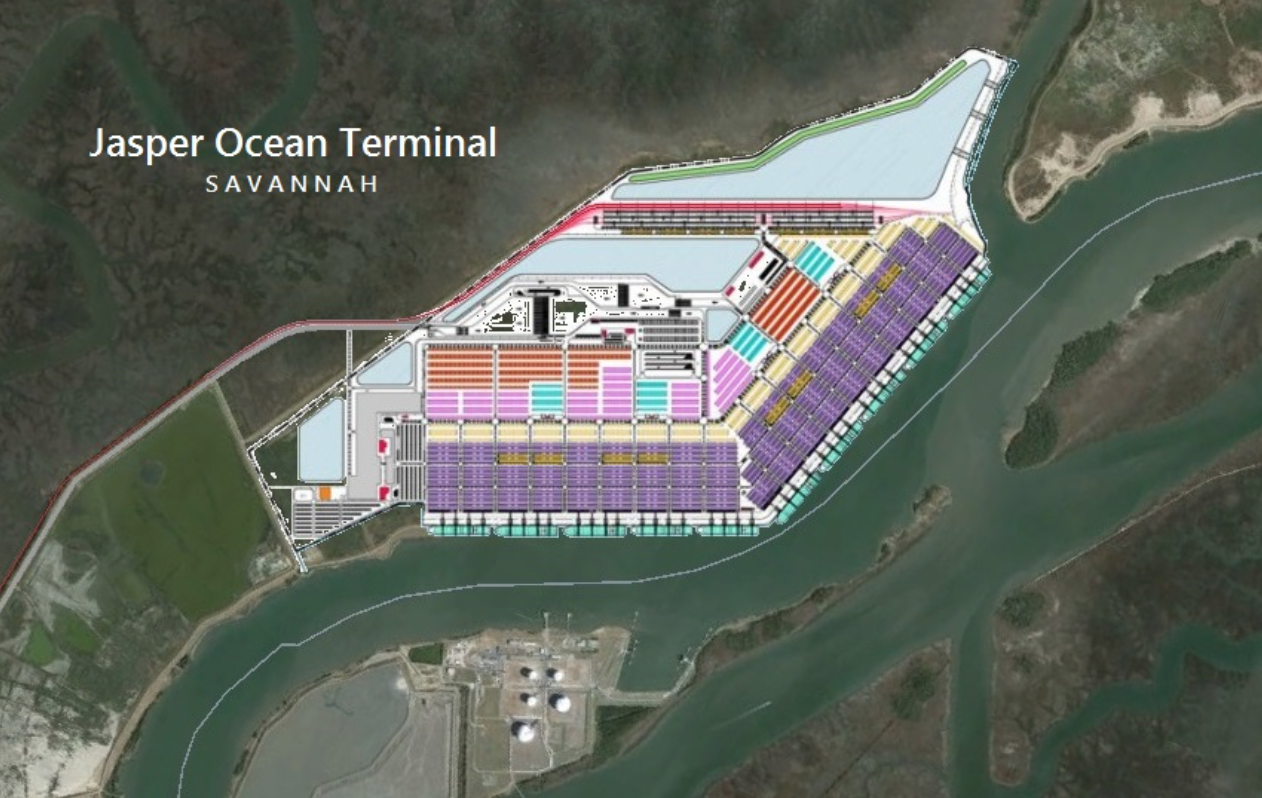 A lot of this growth is happening because there will be a new Jasper Ocean Terminal being built near the mouth of the Savannah River. I don't mean everyone is moving here because of the Terminal, but it is adding to the growth. It will be a 4.5 Billion dollar project. The Jasper Ocean Terminal will be a state-of-the-art marine container terminal located in Jasper County, South Carolina. Georgia and South Carolina have been working on this together. This is going to be a big deal! Ships will come in and drop off the cargo. The intersection of I-95 & I-16 makes it a great location to move cargo.

When you drive around Bluffton, I'm not talking about #278; I'm talking about the interior roads in Bluffton it seems that the planning commission has done a nice job. "Old Town" Bluffton is taking shape and will only get better and better. It will be the hub of Bluffton!

Just the other day I had a customer walk into our Charter One Realty-Berkeley Hall office and inquire about real estate in Bluffton. He was from New Jersey and thought the area was great.

If you are thinking of relocating from "up north" or anywhere for that matter this would be a good time to take a serious look at real estate in the Bluffton area. You literally would be building equity in your home if you buy the right home in the right area and maintain it properly. With all of the growth happening, now is the time. Over the years prices will rise, and it will push new buyers further out toward Hardeeville. I don't want you to get nervous about too many people. All of this build-out will come to an end by the year 2035.
As it stands now, clients who want to spend $275,000-$350,000 are looking at an area around Interstate #170. Those days will be gone soon, and you will be looking at closer to Hardeeville. Or maybe in between Hardeeville and Sun City.

Remember, you can't stop it. Just adapt and enjoy it. But you need to get in before it's too late!
John Weber
Licensed Real Estate Broker with Charter One Realty
Working with serious buyers since 1985
Cell: 843-295-2114
jw@lowcountrydreamhomes.com