The Cottages at Parkside - Hampton Lake
I have come across a great opportunity IF you have an interest in living in a new home, IF you want to live in Hampton Lake and IF you want a view of a crystal clear blue-green lake.

Hampton Lake is a huge runaway winner in Bluffton. It clearly is a popular place to live! At any given time there are 30-40 homes under construction. The homes are beautiful, there is a massive lake that runs throughout the community and the annual POA fees are very inexpensive (2018 Annual Fee-$3,478)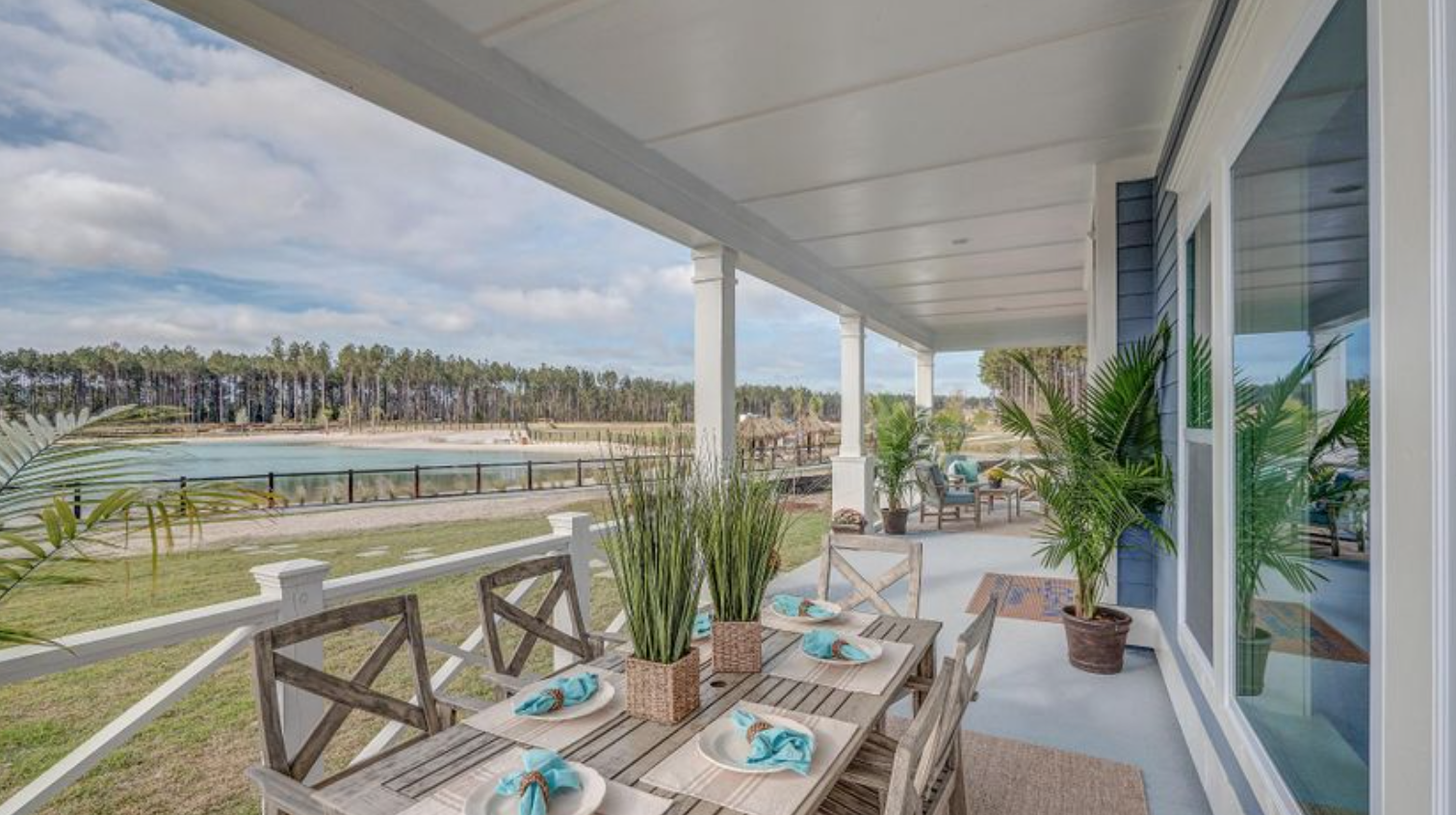 Most of the models have been sold in Hampton Lake so customers must seek out a model to find a nice example of a home they might want to build. Logan Homes is the big winner! They have a brand new model (see photo above) with beautiful views of the new Crystal Lake. I have inserted a video of the model below if you would like to see the layout, just click on the link.

The entire neighborhood is brand new and it's called The Cottages at Parkside.These new homes will be built by Logan Homes and will surround a large lake called Crystal Lake. There will be a pool there along with a sandy beach. The lake water is aerated and will stay clean and blue. There will also be a recreation building and Pickleball Courts. This is all new and exciting for Hampton Lake. Click here to see the developers story of the new

area.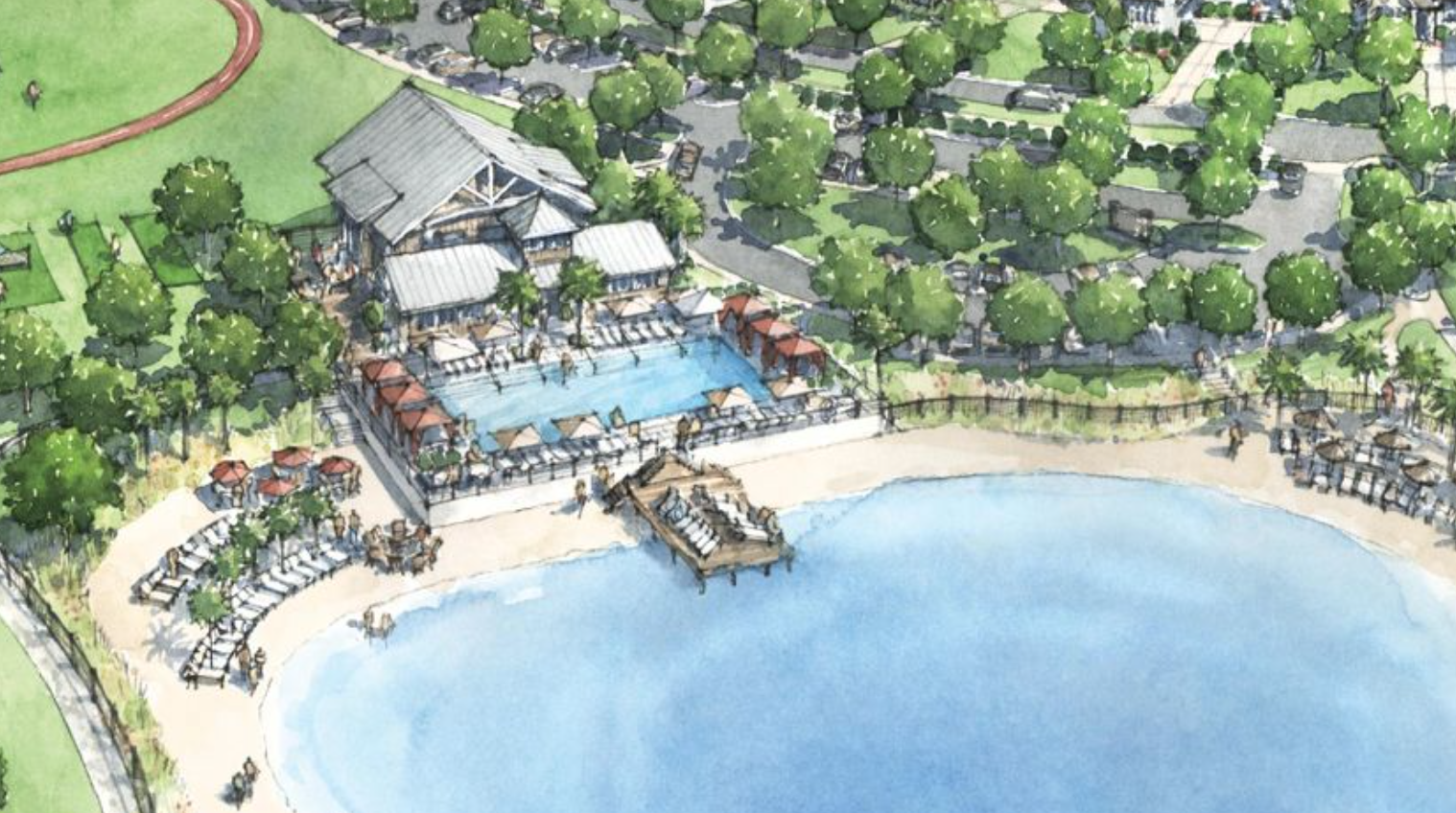 Ok, here's the deal. To be on the water in Hampton Lake the homes in Hampton Lake sell for a minimum of $650,000. That's right, Hampton Lake has gotten kind of pricey. However, you can live in the cottages on the lake for $500,000, $525,000, $550,000 all the way up to $575,000. They have several floor plans that range from 2,200 sq. ft to 2,770 sq. ft. The perfect size, right? 3 and 4 bedrooms!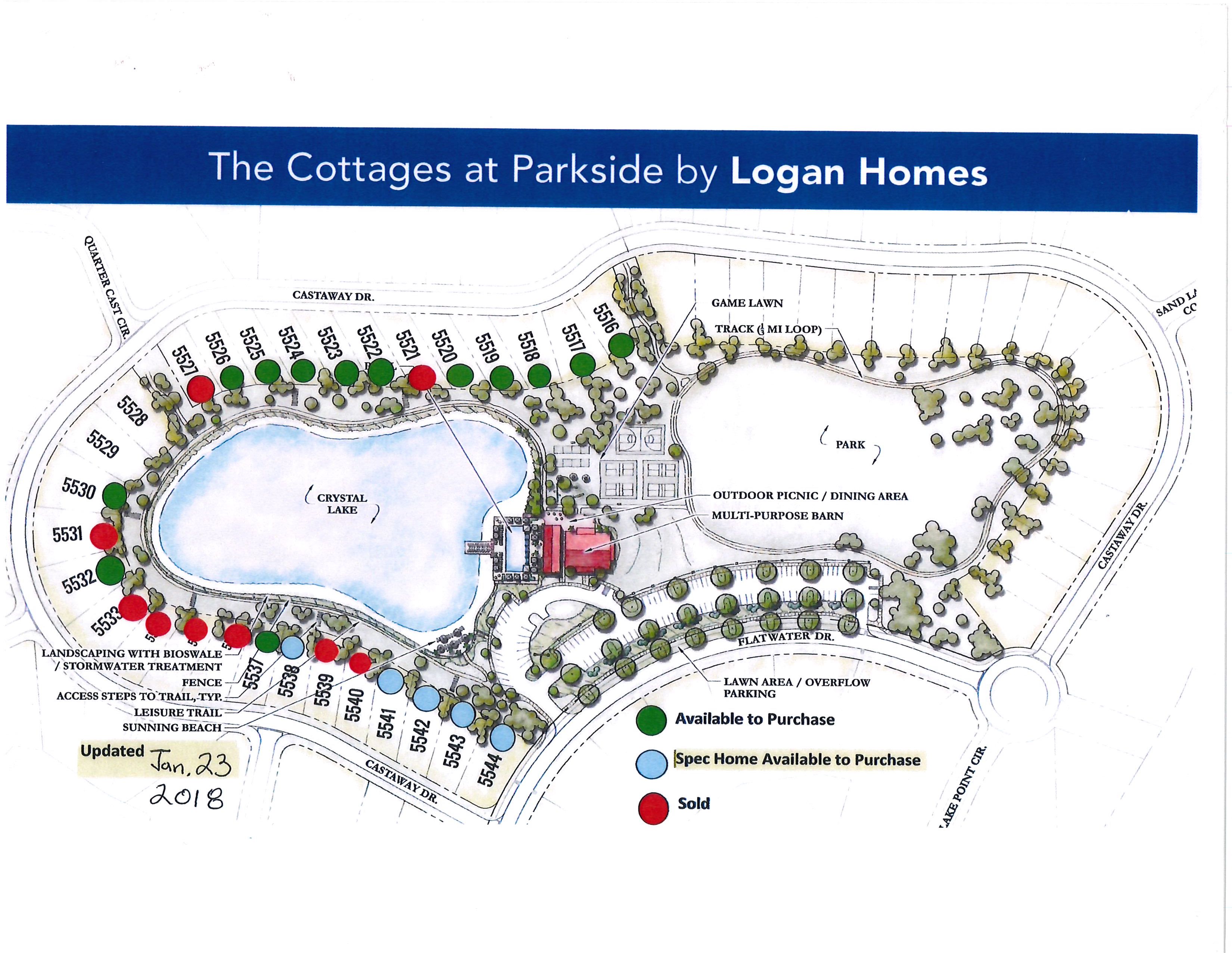 I have attached the newest site plan from Logan Homes.The date of 1/23/18 is in the lower left-hand corner. They have a mixture of "Inventory Homes" AKA Spec Homes for sale along with homes "to be built for sale". The green dots are available to build and the blue are spec homes. Red is sold. So the selling has begun.

I hate to sound pushy, but these homes are going to sell this year. They will sell like hotcakes because Hampton Lake sells like hotcakes.

The video below explains everything and will show you the model layout. You can clearly see this is a ground floor opportunity.

If you would like the list of homes for sale in the Parkside area please let me know and I will email you the whole list.

By the way, if you like the video on YouTube please "like" the video. If you love it, please make a comment and if you want to be kept up to date on video updates please subscribe. I will make 3 videos each month on real estate in the Lowcountry.