Do I Need Flood Insurance?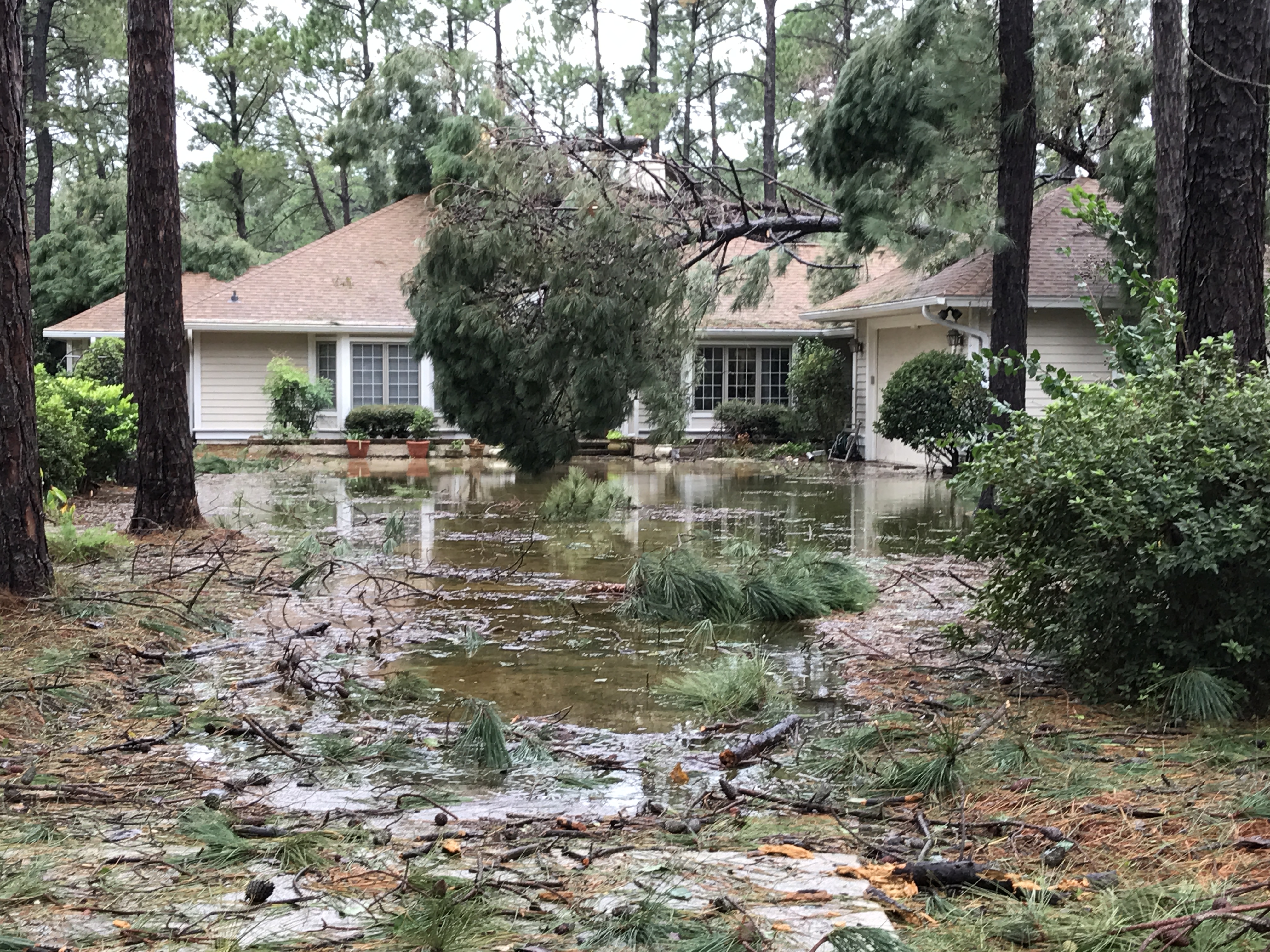 Living in the Bullseye!
I have lived in "Hurricane Zones" for my entire business career. When you sell beautiful real estate, it can be along the coast or in our coastal areas, selling luxury homes in the bullseye! I have evacuated from hurricanes for years. My family and I got hit with two direct hits from Hurricane Jeanne and Hurricane Frances, all within a THREE WEEK TIME LIMIT! It is a big hassle, no doubt about it. However, when you live in an area many people would consider paradise, it is so worth it. Just about every day you say to yourself, "wow, I can't believe I live here!". Then along comes a storm. You just put up with it. That is all I can say. Protect yourself and put up with it!

As an example, when the most recent storm called Hurrican Florence was headed for the Carolina coast, we paid close attention. Hurricanes are very unpredictable. Sure enough, it turned the other way at the last minute, and we never got a drop of rain in Hilton Head. Keeping a close eye on those nasty storms is essential.

The big question I get all the time is " Do I need flood insurance?" According to FEMA, floods are the No. 1 natural disaster in the United States. It just takes a couple inches of water to cause big-time damage to your home and what's in it.

The standard homeowner's insurance policy typically will not cover flood damage. As a matter of fact, 44% of people who had flood damage thought their policy covered water damage. And because floods can occur anywhere, you should consider purchasing a separate Flood Insurance provided by the National Flood Insurance Program (NFIP) through an insurance agent. The NFIP is managed by FEMA.

For the first time in 30 years, FEMA has rezoned the flood area in Beaufort County. These new flood zone maps will take effect in June of 2019. The new Base Flood Elevations were reduced dramatically. As it turns out FEMA bases these calculations on how much it rains in an area. Who would have known?

To be clear, all of the areas around Beaufort County are in some kind of flood zone. If you are in flood zone B, C, X-Shaded or unshaded you will most likely NOT be required to get a Flood Insurance Policy required by the bank. If you are in flood zone A, AE or Cobra (The Coastal Barrier Resources Act of 1982), YOU WILL NEED A FLOOD INSURANCE POLICY.

If your home falls in a high-risk flood area and you carry a mortgage, your lender is legally mandated to require flood insurance on your property. Typically, that's not the case if your home falls in a moderate-to-low risk area. However, a lender may require you to have flood insurance at any time. You just have to check.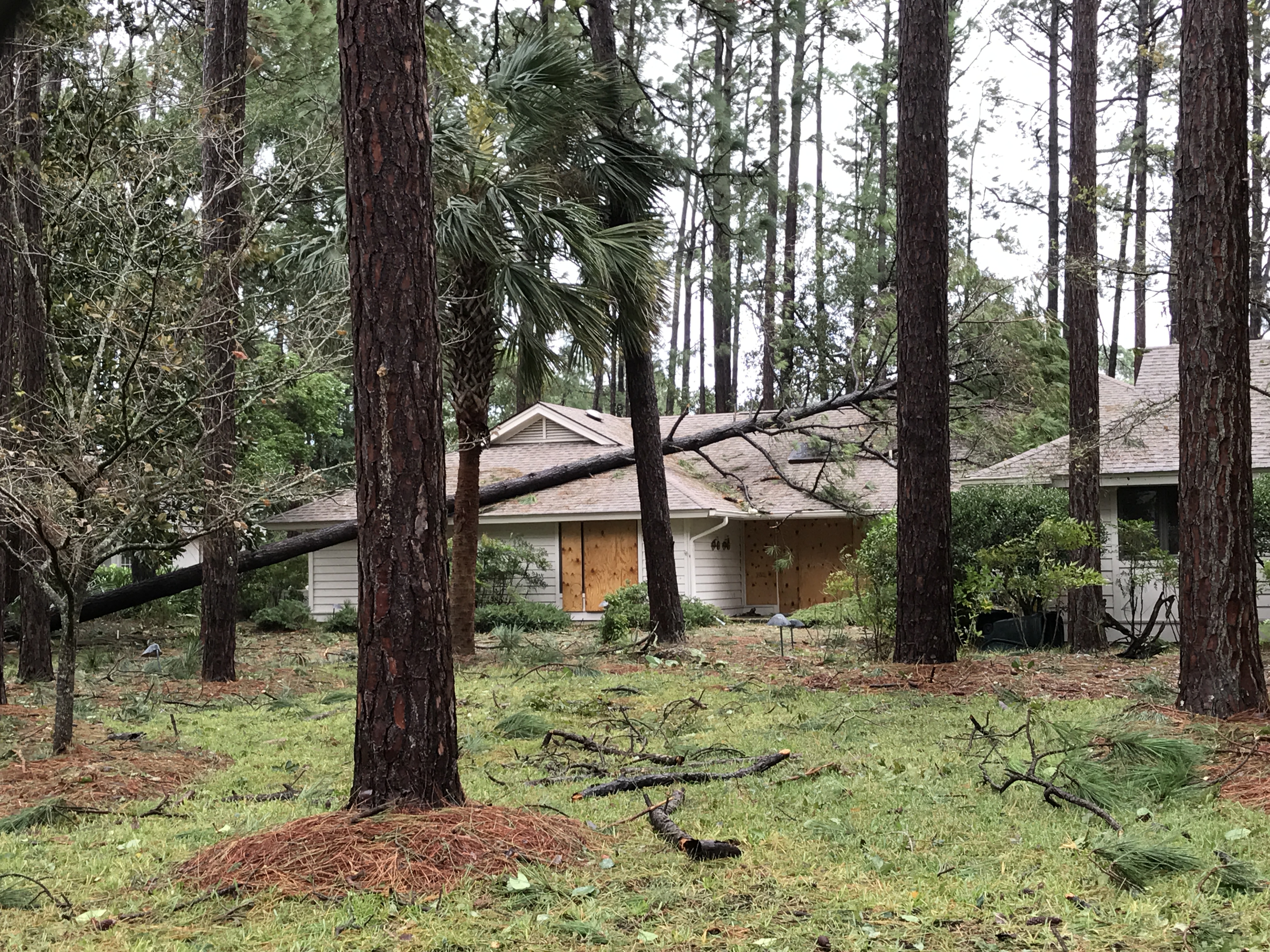 While flood insurance is offered through the NFIP, policies are sold and administered by private insurance companies. Most policies don't take effect until 30 days after signing, so it's a good idea to consider purchasing coverage before storm season is upon you. There are several insurance agents in Beaufort County that I rely on. I consulted with Assured Partners to write this piece.

The coverage for the structure of your home typically includes:
Foundation, Electrical, Plumbing, HVAC, and Water Heaters, etc.
Contents inside your home that can be protected by a flood insurance policy include:
Clothing, Furniture, Electronics and more.
It is important to check with your insurance agent about what their policies include.

Many Beaufort County homeowners could see reduced flood insurance premiums with the release of new preliminary flood maps that show less flood risk, though residents likely will have to wait more than a year before seeing any savings. As I mentioned before, the maps have been approved and will take effect in June 2019.

The flood maps predict a property's risk of flooding by placing parcels into different zones that carry different flood insurance rates. A homeowner with a property that falls within the high-risk "AE" zone on the new maps could pay an annual premium costing thousands of dollars for a policy that typically covers up to $250,000 in damages. Assured Partners told me if you want to live on the ocean in an expensive house, you are going to pay big bucks. Maybe $30,000 to $50,000 per year. Those are crazy numbers, aren't they?

If you live in an area that flood insurance is not required, you can purchase flood insurance for about $450.00 per year for a primary residence. You cannot cancel the policy once you get it. However, if you don't renew the policy, it will expire after one year. That $450.00 policy will cover $250,000 for the dwelling and $100,000 for the contents. The dwelling and the contents coverage will each have a FEMA deductible of $1,250 for each side (dwelling & contents). If the insurance policy is for a second home, there is a surcharge of $250.00 on top of the $450.00 annual premium. I will say this, Assured Partners told me that most of the policies they are writing include flood insurance even if they are not in a high-risk area.

So, what's the bottom line? If you don't need flood insurance because your home is in a good area, do you spend $450 a year for total protection? The storms aren't going away. It is rare to get a direct hit by a hurricane. Do you spend the $450 a year for peace of mind? You tell me.

If you would like a PDF of the flood zones, please let me know, and I will send it to you. In the meantime, keep looking for your dream home and keep an eye on those nasty storms.