Call today: 843-295-2114
I haven't swashbuckled with pirates, nor have I swam the English Channel. I haven't even been to Antarctica. But I have lived a full life in the luxury resort real estate business. At times I even make people cry because they are so happy! Simply put, I change people's lives!
Hello, my name is John M. Weber and I have been a licensed real estate Broker for over 30 years. I am an Associate Broker (Licensed Real Estate Broker) in the Hilton Head & Bluffton area of South Carolina where I sell luxury properties with Charter One Realty.
I am from Chagrin Falls Ohio originally and I guess you could say a life long Cleveland sports fan. The bulk of my experience has been managing sales and marketing operations for developers of luxury master planned communities. In a few words - I sell and market real estate. I have had a great career working and living in some of this countries more beautiful areas. I started in Williamsburg, Virginia then moved to Hilton Head, South Carolina. There I managed the sales team in Hilton Head Plantation for a few years. We then moved to Chapel Hill, North Carolina where I was in charge of marketing and sales for Governor's Club. From there we lived in several towns in Florida: Vero Beach, Miami, Naples and Tampa. These communities had outstanding real estate, great second homes and resort communities.
The work was great, and the golf was even better! Golf is a perk of my job and I love it! I was lucky because I learned from the very best professionals who went on to become very successful. Our sales teams sold a combined volume of over one billion in sales. In those 30 years, I managed some of the country's finest luxury communities like Orchid Island Golf & Beach Club, Windsor, The Ford Plantation, Hilton Head Plantation, and Governor's Club to name a few. One of my last jobs was working for a developer who built and managed Ritz Carlton's in the Caribbean. Boy, that was a great job!
After selling luxury properties at the famous Greenbrier in West Virginia for the last few years my wife of 34 years and I recently decided to relocate back to the Hilton Head area. We really love the Low Country! Truly a dream job. Our daughter lives in the San Francisco area and is the author of the highly successful food blog called www.eatliverun.com and the book "White Jacket Required".
Please feel free to check it out!
I decided to create this website to educate and help people find the real estate of their dreams in the Hilton Head & Bluffton area. A retirement home, a 2nd home or maybe just relocate to Hilton Head or Bluffton. In this blog I will write about the Southern lifestyle, profile life in the Lowcountry and show you where the "hidden gems" are in real estate. I learned a lot in those 30 years, and I would like to share it with the people that matter. YOU the customer!
Christina Rickey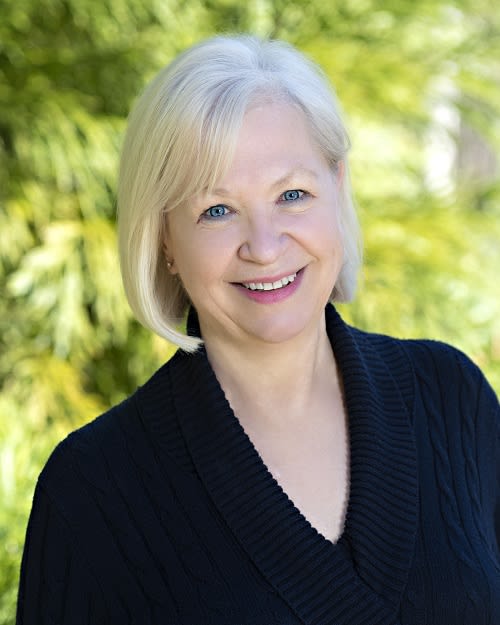 Our Vision Statement:
Our philosophy is straightforward: We will offer Clients the type of personal service they are used to. Straight talk, no games, and direct communication when it comes to luxury real estate. Our focus is within the private community club industry and we will be the best within the Hilton Head/Bluffton area. We pledge to be in constant communication with our clients, keeping them fully informed throughout the entire buying or selling process. Our goal is to fulfill dreams!