The John Weber Team reveals the unrivaled commitment to the mastery of dedication and excellence for which John Weber has been known since he began selling luxury real estate in 1985. It has been an expression of our enduring desire to go beyond the ordinary, to seek out the extraordinary, and to create a peerless real estate team in the Lowcountry
Our reputation for the extraordinary is characterized by the exceptional ability to problem solve, listen and empathize with our clients. The team has withstood the market changes through the years and delivered outstanding results.
The John Weber Team uses the state-of-the-art marketing when asked to represent buyers and sellers to obtain optimal results with negotiation, marketing, and guidance that has adapted to current market conditions.
We invite your confidential inquiry.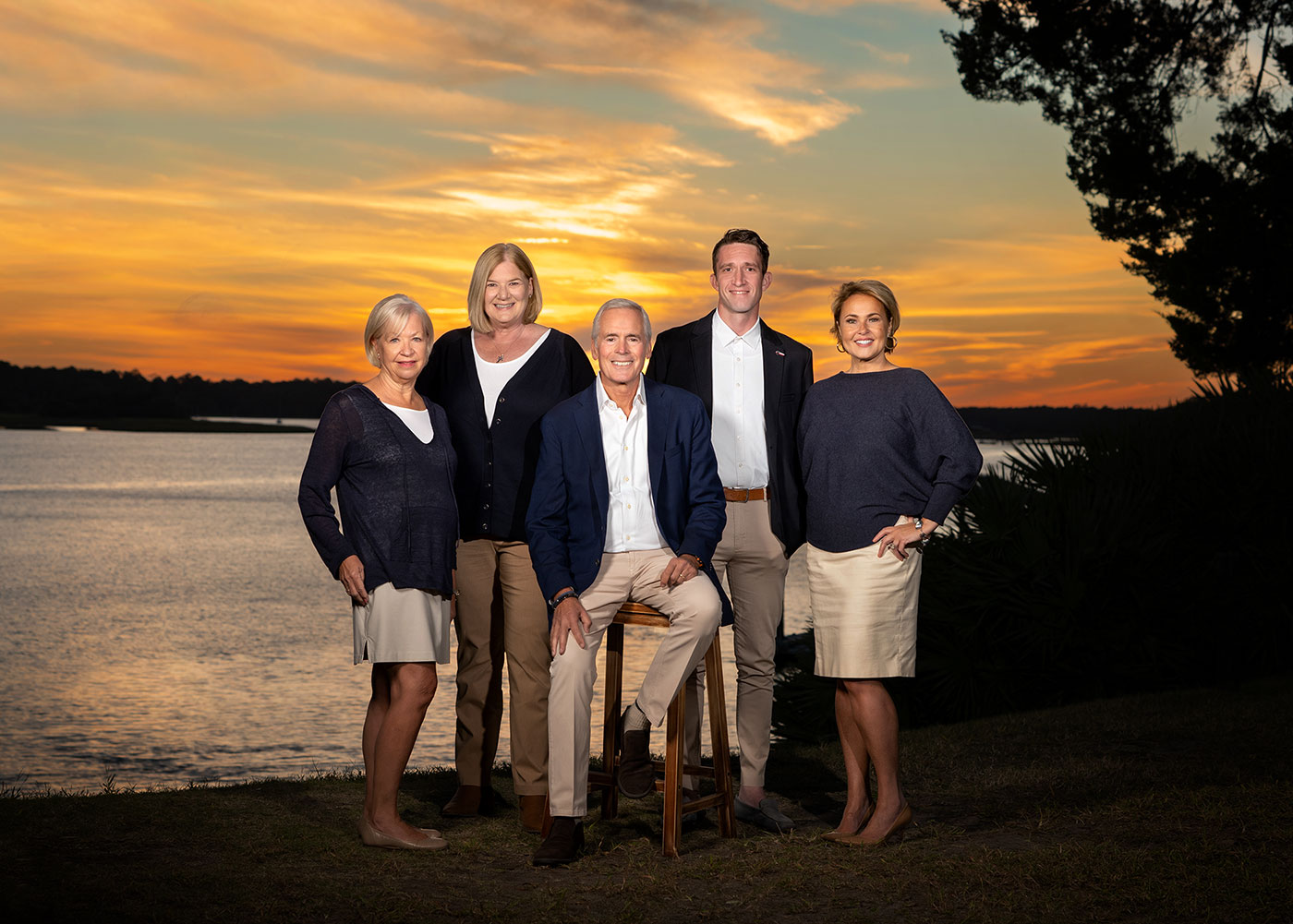 Left to right: Christina Rickey, Carolyn Welch, John Weber, Jordan Knight and Krista Wilson

John Weber, Associate Broker, Realtor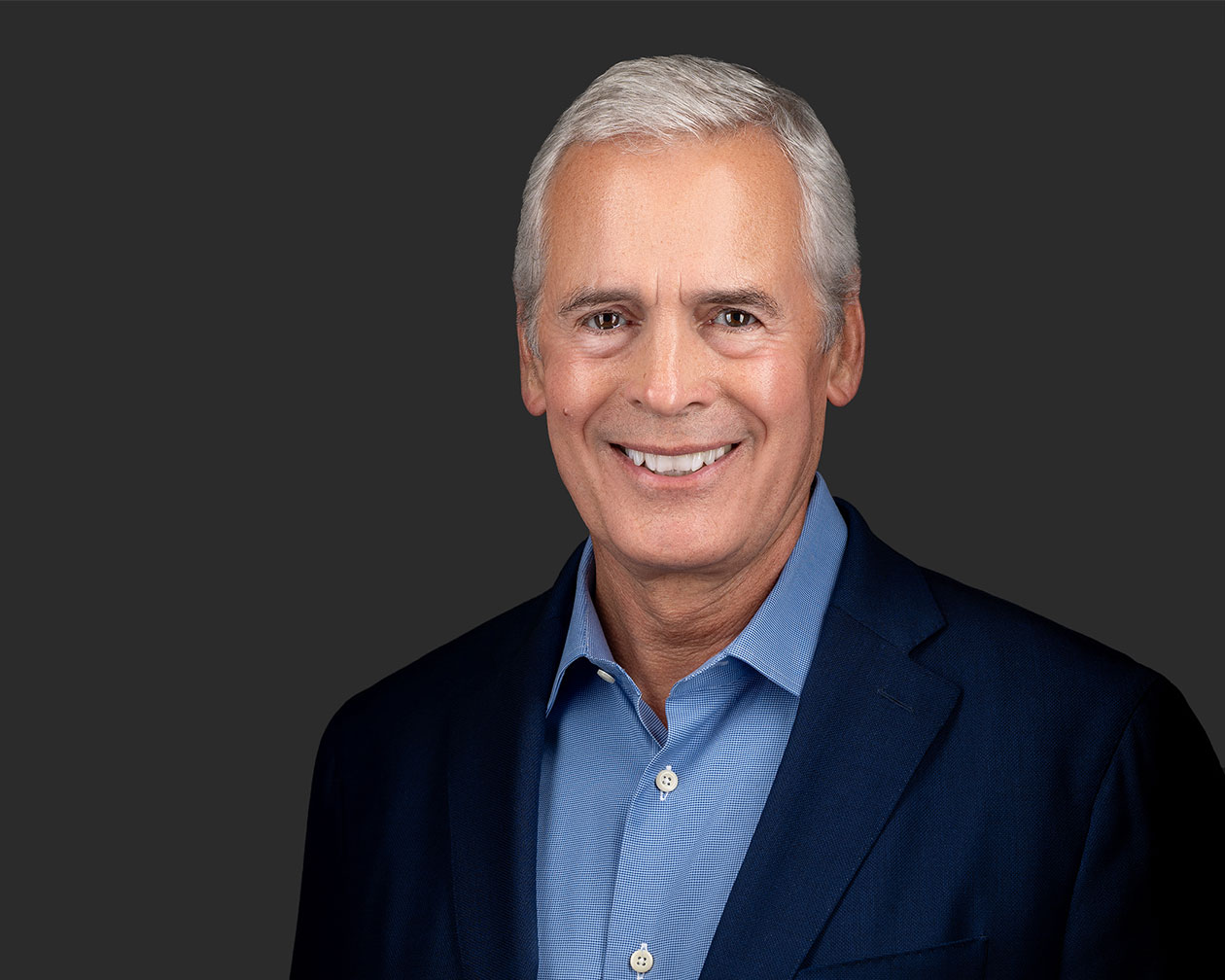 Hello, my name is John M. Weber and I have been a licensed real estate broker for over 35 years. I am an Associate Broker (Licensed Real Estate Broker) in the Hilton Head & Bluffton area of South Carolina where I sell luxury properties with Charter One Realty.
I am from Chagrin Falls Ohio originally and I guess you could say a lifelong Cleveland sports fan. The bulk of my experience has been managing sales and marketing operations for developers of luxury master-planned communities. In a few words - I sell and market real estate. I have had a great career working and living in some of this countries more beautiful areas. I started in Williamsburg, Virginia then moved to Hilton Head, South Carolina. There I managed the sales team in Hilton Head Plantation for a few years. We then moved to Chapel Hill, North Carolina where I was in charge of marketing and sales for Governor's Club. From there we lived in several towns in Florida: Vero Beach, Miami, Naples and Tampa. These communities had outstanding real estate, great second homes, and resort communities.
The work was great, and the golf was even better! Golf is a perk of my job and I love it! I was lucky because I learned from the very best professionals who went on to become very successful. Our sales teams sold a combined volume of over one billion in sales. In those 30 years, I managed some of the country's finest luxury communities like Orchid Island Golf & Beach Club, Windsor, The Ford Plantation, Hilton Head Plantation, and Governor's Club to name a few. One of my last jobs was working for a developer who built and managed Ritz Carlton's in the Caribbean. Boy, that was a great job!
Email: john@thejohnweberteam.com
Christina Rickey, Associate Broker, Realtor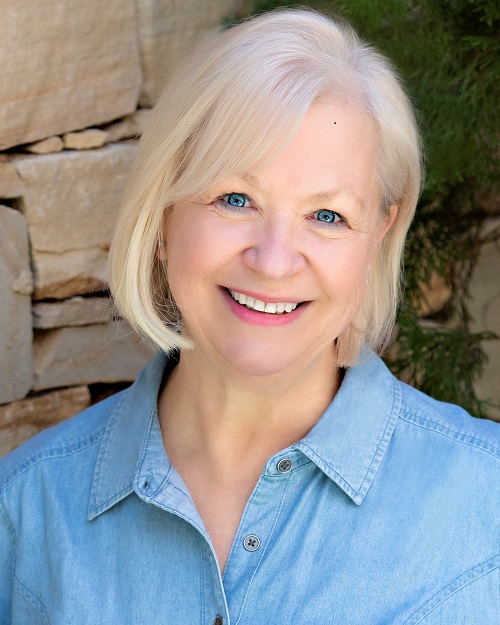 Christina Rickey is originally from Cleveland Ohio, In 2001, Christina relocated to follow family and became licensed as an Associate Broker in Birmingham, Alabama. While in Birmingham, Christina formed the Transition Advisors Team specializing in assisting seniors with their real estate needs. Whether downsizing to a smaller home, purchasing a larger property to accommodate multiple family members, or moving to a seniors' lifestyle community, Christina's skills, experience, dedication, and vision, combined with the highest ethical standards, produced great results for her clients year after year.
With its natural beauty, pristine beaches, and relaxing lifestyle, Christina knew she would someday make the Lowcountry home. Continuing her career as a full-service relocation expert, Christina assists families assimilate into the community with ease. She recognizes that every property she deals with represents a major and important investment for her clients regardless of the price range. She provides the same respect and care to all her clients. She believes that helping her clients through the purchase or sale of a home means being available when they are. Christina particularly enjoys working with people 55 and older to ensure their best interests are always represented. She wants them to have the opportunity to make the best housing choices that meets their lifestyle and financial needs. She is knowledgeable of the active adult communities in the area, including Sun City, Latitude Margaritaville, and Four Seasons at Carolina Oaks. In fact, Christina lives in one of these communities. On a personal note, Christina is married to her best friend for 47 years, is the mother of three, Grammy to six, and the fur parent to a sweet Maltipoo pup. Christina looks forward to getting acquainted with you and becoming your Lowcountry real estate specialist and friend.
Email: Christina@thejohnweberteam.com
Carolyn Welch, Director - Client Services/Preferred Agent, Realtor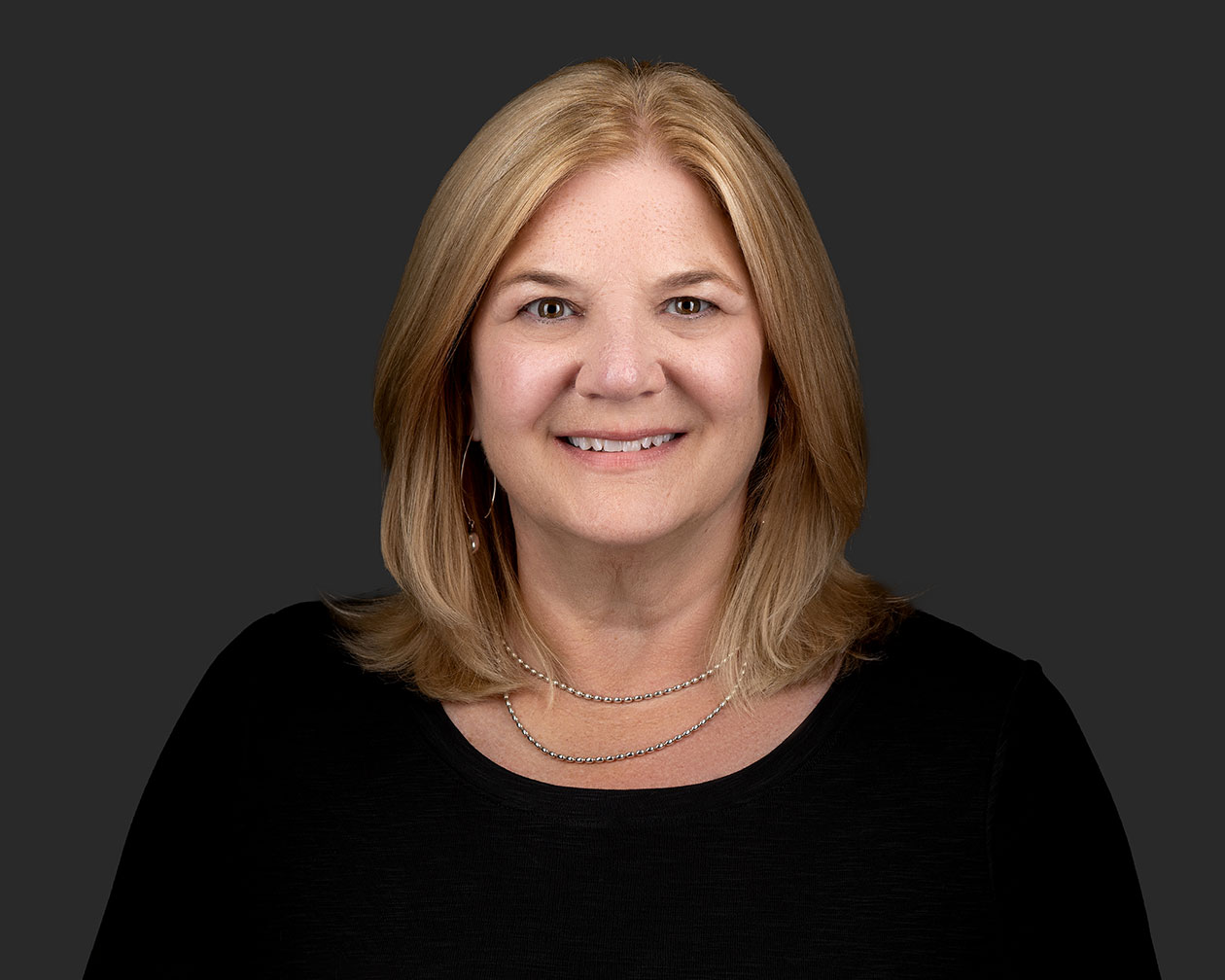 Carolyn spent 30+ years with American Express Business Travel in the NYC area. As an Area Team Leader, she managed teams of Travel Counselors dedicated to Fortune 100 & 500 companies. Her diverse portfolio included Pharmaceutical, Financial, Consumer Products, Entertainment, Defense Technologies, and Shipping companies. Carolyn was responsible for building and maintaining client relationships, managing travel programs, and account retention. She knew she wanted to eventually move to the Lowcountry and made an internal move to a virtual position managing a national call center for the Meetings and Events department. The call center had 60 virtual Travel Counselors, servicing 400+ clients, arranging meetings ranging from 10 attendees up to 8000 attendees, until Covid 19 changed everything in 2020.
Inspired by her love of helping others and a passion for delivering stellar customer experiences, she saw joining The John Weber Team as an amazing opportunity to bring her skills to a new industry.
Born and raised in Morris Plains, New Jersey, Carolyn has been visiting the Lowcountry for three decades. She purchased a second home in Bluffton in 2010 and moved permanently in 2015. During her free time, Carolyn can be found with her husband, Bo, a former active duty Army Chaplain, walking their rescue dog Dougal, playing golf, enjoying the beach, working on her Monarch Butterfly garden, volunteering at church, or dining with family and friends.
Email: carolyn@thejohnweberteam.com
Jordan Knight, Preferred Agent, Realtor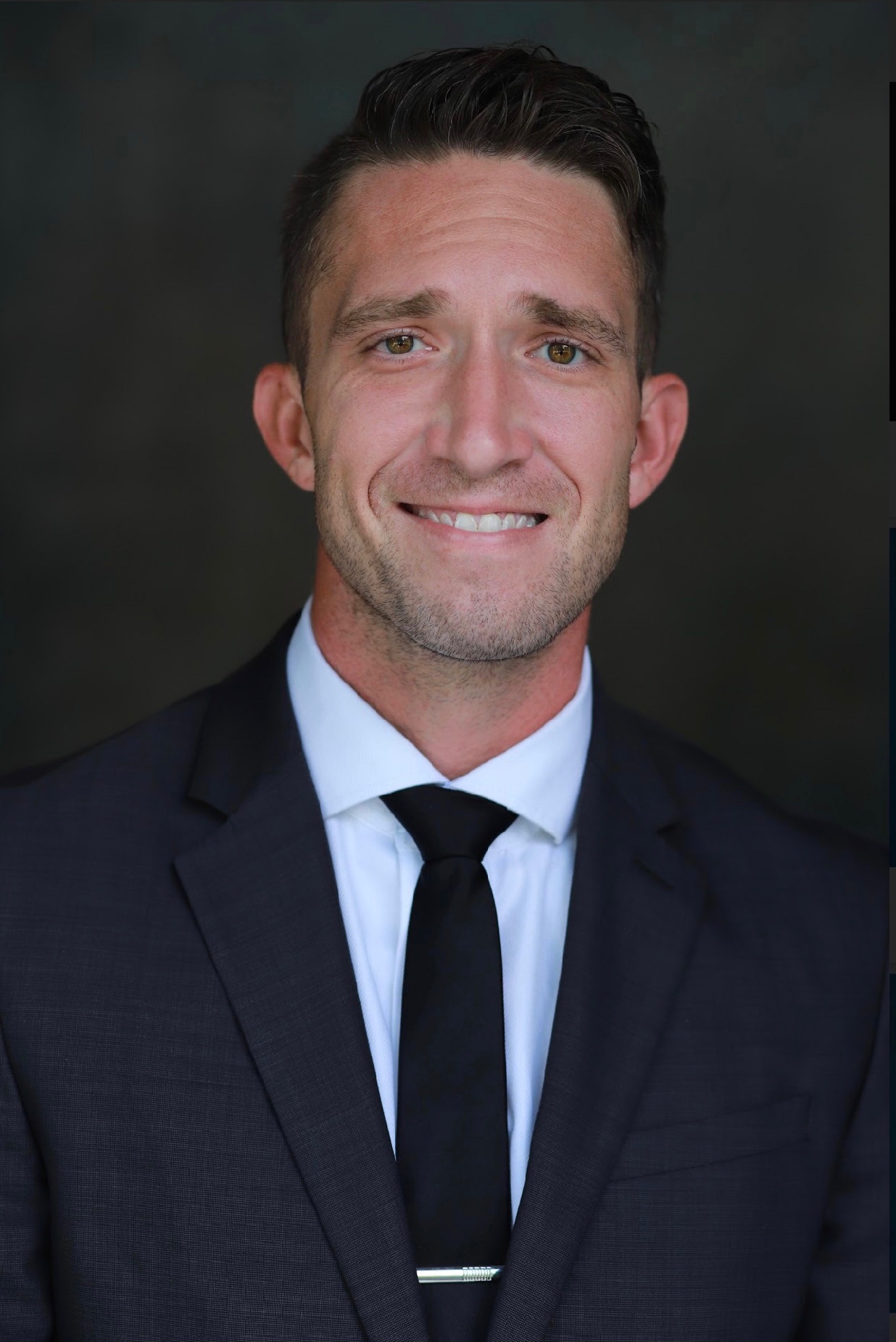 Like many other people who call Bluffton their home, Jordan Knight was born and raised in Ohio. As a Buckeye from Columbus, he attended the University of Akron in his home state to pursue a Bachelor of Business Administration degree. Shortly after, Jordan enlisted in The United States Army and served as an Infantryman and Ranger. He first fell in love with the Lowcountry when he would visit Savannah and Hilton Head while he was stationed in Fort Benning, Georgia.
After the Army, he started a career in Automotive Sales and Management. He learned the importance of cultivating relationships and being entrusted to help his clients make the best decisions for their wants and needs. During that time, he met his wife Ashlan. She had been visiting Hilton Head since she was a young girl, and they both knew they wanted to relocate from Ohio to Bluffton, South Carolina. With its charming community feel, picturesque architecture, and family-friendly activities, it was the perfect place to grow their family.
After going through the process of relocating across the country and finding a new home in Bluffton, Jordan knew that he could provide relatable insight and help others when it came to their real estate needs.
As a true family man, Jordan can usually be found spending time with his wife and two sons Camden and Roman as well as their two rescue dogs Beau and Bash. He also plays and coaches in a local adult baseball league.
Email: jordan@thejohnweberteam.com
Krista Wilson, Preferred Agent, Realtor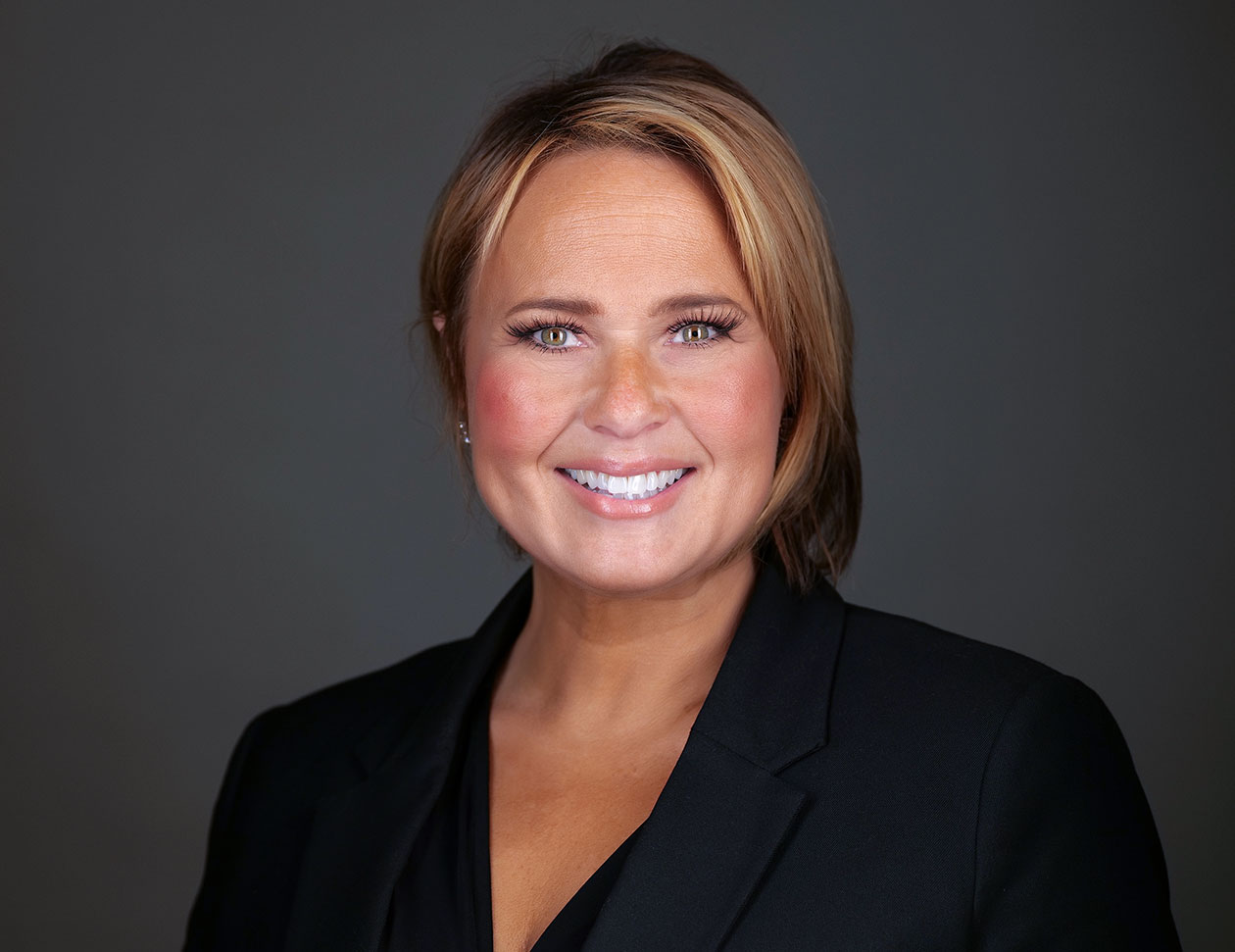 Originally from Detroit,
Michigan, Krista moved to Hilton Head Island in 1976. She has watched this area
grow for the past 45 years and has seen the changes that make the Lowcountry
what it is today.


Krista began her career in the
Luxury Hospitality Industry after attending Armstrong University. After managing
spas and wellness resorts, Krista transitioned into the luxury sales industry
working for Compagnie Financière Richmond S.A. She quickly became one of their top producers,
breaking notable sales records and cultivating an extensive global clientele. Krista began her career in Real Estate where
she has incorporated her extensive 5-star service background and unique knowledge
of the Lowcountry to help others find their dream property.
When not negotiating sales for her clients,
Krista enjoys traveling with her husband. "Traveling is the best education in
the world, but I'm forever grateful I get to call Bluffton my home!"
Email: krista@thejohnweberteam.com